'EastEnders' Stars Whitney Dean And Fatboy To Make 'Ultimate Chavvy Couple'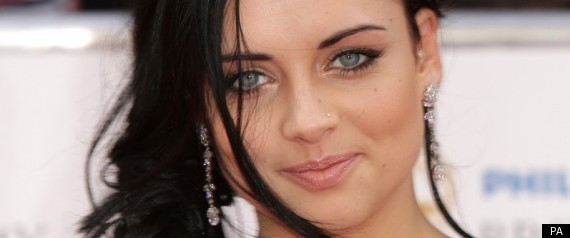 PRESS ASSOCIATION -- EastEnders star Shona McGarty believes her character Whitney Dean and Fatboy will make the ultimate "chavvy" couple.
The 19-year-old actress has had to act out some difficult scenes as Whitney but hopes her troubled character will find love with Fatboy, played by Ricky Norwood, as the pair grow closer.
McGarty told Inside Soap magazine: "Whitney and Fatboy will be hilarious together, mainly because they're both quite chavvy!
"When Ricky came into the show I thought Fatboy and Whitney would turn out to be the Pineapple Dance Studios pair of Walford.
"I imagined Louie Spence popping out from the fruit-and-veg stall and doing jazz hands with them!
"Whitney deserves someone nice, and I hope that day comes soon."
The soap star also revealed Whitney is set to be left traumatised after her pimp Rob Grayson's showdown with her half brother Ryan.
She said: "Whitney feels so raw. She used her jewellery as armour, but she's so weak that she doesn't wear nay of it. The earrings are gone and she's stripped back.
"She's different after everything that's gone on - but hopefully she'll be herself again soon."