Chinese Glaciers Melting Rapidly In The Himalayas, Researchers Say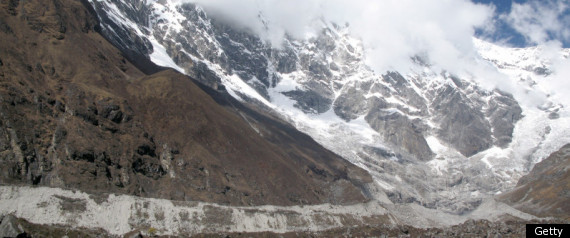 Global warming is rapidly melting China's Himalayan glaciers, a study has said.
According to a report published in the journal Environmental Research Letters on Tuesday, annual temperature increases are having a seriously detrimental impact on glaciers.
The research suggests that the Yalong glacier in the Gangrigabu Mountains alone retreated by 1,500 metres between 1980 and 2001.
This is explained by temperature rises in the region. Of 111 weather stations across southwestern China gathering data between 1961 and 2008, 77% showed temperature rises.
Researchers at the Chinese Academy of Sciences, led by Li Zhongxing, identified three glaciers problems that were likely to be caused by global warming. Many glaciers showed a "drastic retreat", as well as large loss of mass, and glacial lakes, formed of melting ice, had expanded.
The researchers in China warned that the glaciers are an "integral part of thousands of ecosystems". They were also keen to emphasise that effect of the glacial melting is "far more serious that simply altering the landscape".