Kim Kardashian To Divorce Kris Humphries After Just 72 Days Of Marriage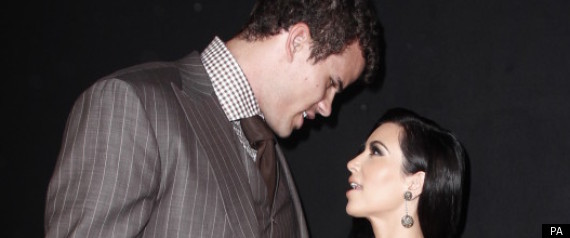 Kim Kardashian is filing for divorce from Kris Humphries, according to celebrity website TMZ.
The couple have been married for just 72 days, but rumours of problems in their brief union have been rife for at least half of that time.
TMZ reports that the TV personality will be seeking a divorce on the grounds of 'irreconcilable differences'.
And she has reportedly hired top divorce lawyer Laura Wasser, who has worked with such high-profile clients as Britney Spears, Maria Shriver, Angelina Jolie and Ryan Reynolds.
This weekend Kardashian was seen attending a Halloween party in New York, with no sign of her tall NBA player hubby in tow.
She told reporters for US Weekly, who were outside the party, that their long-distance relationship was making things difficult: "It's always tough when you're apart. But we do what we can to try and spend time together and make that time for each other."
"Being in New York for a couple of months, I went to LA to unpack, and he had to go and bring all his stuff to unpack in Minnesota."