Average City Pay Rises To £83k, Managing Directors Enjoy 21% Increase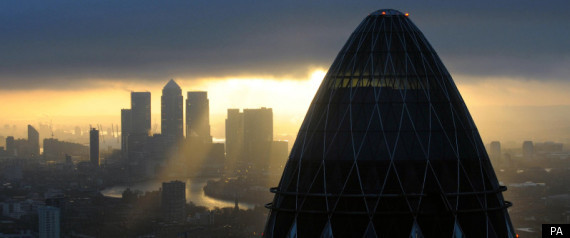 Average pay in the City of London has jumped by 12% to £83,000 in the last year, with managing directors enjoying a 21% increase to £237,000, a new report has revealed.
A study by recruitment firm Astbury Marsden showed that pay rose more in the first half of the year when confidence among banks was high.
The biggest average pay increases were for City workers who changed jobs (up 20%) or were promoted (up 15%). Staff who stayed with their employer and were not promoted saw pay increase by 8%.
Mark Cameron, chief operating officer at Astbury Marsden, said: "Pay rises in the last six months were far rarer and now City employees are expecting the impact of the eurozone crisis to produce very weak bonuses.
"Standard practice in the banking sector when you are trying to recruit senior executives had been to buy out their current bonus and offer them a guaranteed bonus.
"As the banks can no longer offer those kinds of packages because of changes to the FSA's Remuneration Code, they are forced to attract talent by offering high base salaries.
"The consequence of the regulatory move against City bonuses has been that banks have been left with higher fixed salary costs at a time when banking revenues have slumped.
"With less flexibility to pare back bonuses, we are instead seeing aggressive redundancy programmes from the banks as a way of reducing costs in response to falling income."