Jessie J Dresses As A Cracker And Rihanna Makes Diva Demands At Capital FM's Jingle Bell Ball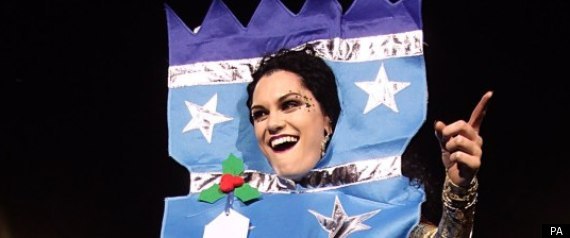 Jessie J got well and truly into the festive spirit this weekend, dressing up as a Christmas cracker for Capital FM's Jingle Bell Ball.
The 23-year-old, who's as well known for her bold dress sense as for her vocal talents, appeared on stage dressed as a Christmas cracker and a tinsel-covered ball during her appearance at the event at London's O2 Arena.
Meanwhile, backstage at the ball, Rihanna is reported to have acted like a princess, with demands including four dressing rooms for herself and her entourage.
The Sun quoted a source as saying: "Rihanna brought a huge entourage with her and asked for them all to be looked after with food and drinks.
"And backstage she needed one room for her bags, one for clothes and two for her team to use."