X Factor: Final Live Blog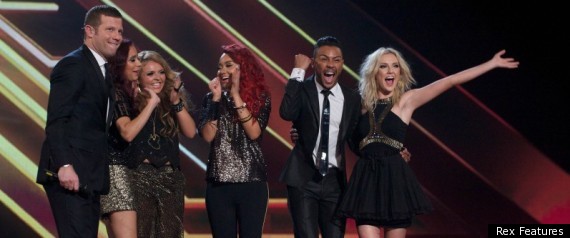 So here we are - X Factor final night.
Sitting comfortably? Check.
Pizza? Check.
Tipple of wine? Check.
Little Mix and Marcus Collins are the only contenders left to battle it out for the title of X Factor champion 2011, the record contract, the fame, the adulation, the relentless attention, a house the size of Simon's - you name it, they want it.
So, who's it going to be? Little Mix - the first girl band in the history of the show to get this far, or Marcus Collins, the beneficiary of Gary Barlow's stewardship, destined - if Louis has his way - to be this generation's Luther Vandross?
Okay, let's sit back, enjoy the display of 'musicianship' - decide who really has the X Factor, and join in with our live blog, which shall try its hardest to incorporate all your wittiest, most poignant and to-the-point tweets. Rock on!
| | |
| --- | --- |
| | @ jonoread : I expect there'll be a huge percentage difference between the two artists. #xfactor |