Jimmy Savile's 'Love Child' Comes Forward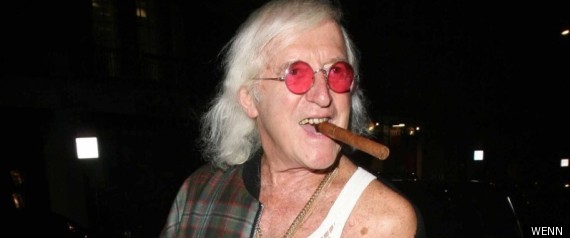 TV legend Sir Jimmy Savile has a secret love child following a fling with a cafe waitress in his 1970s heyday - that's according to a certain Georgina Ray, who is now desperate to have a DNA test to prove Sir Jimmy is her dad.
She's contacted the millionaire's lawyers to demand they fix it for her to have the check, but is adamant she doesn't want a penny of the star's fortune.
Speaking to The Sun, a source close to the 40-year-old says: "Georgina is not a gold digger. She just wants closure that the man she has considered to be her father all these years actually is."
The Top of the Pops icon made Georgina's mum Christine swoon when he walked into her greasy spoon in Staffordshire in 1970 and asked for six eggs and two cups of tea.
However, Sir Jimmy's close pals are baffled by the claims he could have a secret daughter.
Longtime friend Howard Silverman said: "I knew him for donkey's years and he never mentioned a thing about this to me. It's all very strange."
How's about that then?
(WENN)