Amy Childs Gets Back Together With Ex Joe Hurlock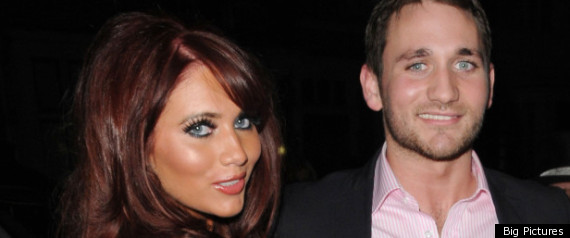 Amy Childs is to disappoint boys up and down the country as she has revealed that she is off the market and is no longer single.
The 21-year-old It's All About Amy star has revealed that she is still in love with 24-year-old former flame Joe Hurlock.
The original TOWIE break-out star had previously described Joe as "the one" but the pair split after they went through a rough patch and Amy was pictured leaving a club with Southampton FC footballer Jack Cork.
Speaking to new! magazine, Amy said: "We're taking things slowly. We're still really close - just texting, talking, and he comes over every now and then. But I've been really busy lately and I haven't been able to give him much time. We'll see if that changes in the new year."
Amy spoke of her sadness at the split saying she found it very difficult to see Joe with other girls: "He's been out with other girls. When I found out, I was distraught. I was calling him, texting him. I turned into a bit of a stalker! I couldn't handle it.
"Things like that make me feel like we're meant to be together."
Just in time for Christmas!
(WENN)
CELEB MAKE-UP DISASTERS GALLERY
Loading Slideshow
Celeb Make-up Disasters - Drew Barrymore

Drew Barrymore

Celeb Make-up Disasters - Amanda Holden

Amanda Holden

Celeb Make-up Disasters - Amy Childs

Amy Childs

Celeb Make-up Disasters - Ashley Judd

Ashley Judd

Celeb Make-up Disasters - Courtney Love

Courtney Love

Celeb Make-up Disasters - Eva Longoria

Eva Longoria

Celeb Make-up Disasters - Isabelle Adriani

Isabelle Adriani

Celeb Make-up Disasters - Joan Collins

Joan Collins

Celeb Make-up Disasters - Kelly Osbourne

Kelly Osbourne

Celeb Make-up Disasters - Khloe Kardashian

Khloe Kardashian

Celeb Make-up Disasters - Nicola Roberts

Nicola Roberts

Celeb Make-up Disasters - Nicole Kidman

Nicole Kidman

Celeb Make-up Disasters - Paz De La Huerta

Paz De La Huerta

Celeb Make-up Disasters - Sharon Stone

Sharon Stone

Celeb Make-up Disasters - Amelle Berrabah

Amelle Berrabah