Lucy Mecklenburgh: 'I Nearly Quit TOWIE'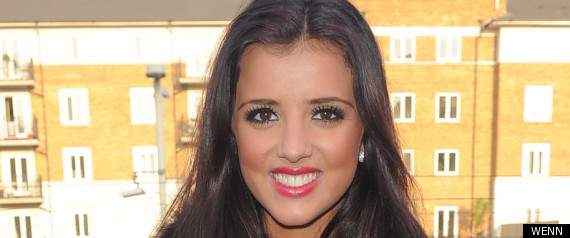 TOWIE star Lucy Mecklenburgh has opened up about her time on the show and her blossoming romance with Italian boyfriend Mario Falcone.
Lucy has had a troubled year after her affair with I'm A Celeb hunk Mark Wright was splashed across the front pages. She almost split up with boyfriend Mario after cheating on him with Mark but things are now back on track and Lucy couldn't be happier.
Mario recently criticised TOWIE producers for influencing the cast's lives too heavily and Lucy agrees. In an interview with the Daily Star, she said: "The show makes you feel up and down all the time and I can see why people might want to leave. I've had points where I thought I couldn't do it anymore.
"But you step back and you evaluate it and look at all the positives and you just have to weigh it up. There are a lot of negatives and a lot of positives. I've had more of a rollercoaster ride than a lot of people on the show and there are times when I've thought I couldn't do it - every series nearly."
However, Lucy is happy where she is for now and is enjoying all the benefits that come with being a TV celeb. She said: "Eventually, one day, I will move on to something else but at the moment I'm happy where I am.
"The show gets better every series and the viewing figures are going up. The best thing for me is to stay where I am."
Lucy adds that filming for series four should be starting soon. She said: "I don't think we'll have a long break before series four.
"Normally we have three or four months but I've been told it won't be as long this time. I think that keeps us more real. If we have a long break, people go more towards the celebrity lifestyle.
"What people like about us is that we're all quite normal. I think that's a nice thing."
If last night's Christmas special is anything to go by, series four should be a cracker!
(WENN)
CELEB PICS OF THE DAY GALLERY