Jodie Marsh Attacks 'TOWIE' Cast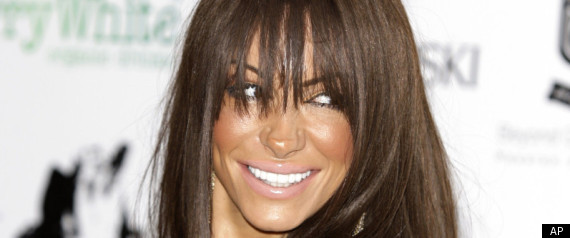 Body building glamour model Jodie Marsh has launched an attack on the cast of The Only Way Is Essex.
Jodie, 33, claims that she is more "real" than the entire cast of the structured reality show - as she thinks James 'Arg' Argent, Sam Faiers and Chloe Sims and pals have never done a hard day's work in their life.
Speaking to the Daily Star, she said: "Kirk Norcross is a really nice boy and Joey Essex is the best thing that has ever been on TV.
"As for the rest of them, I could not comment whether they have ever done a day's work in their lives. I don't know whether any of them even knows what work is."
Career-driven Jodie added: "Obviously, they have got some fitness DVDs out but I am pretty sure some of them have never been in a gym in their lives other than to set up TOWIE scenes."
Jodie, who tries to come across as completely and utterly normal (ahem), hit the headlines in 2004 when she attended the FHM awards wearing just two belts to cover her nipples and another larger belt as a skirt.
She said: "They live in a different world. Everything I do is real and I don't think anything they do is real."
The star also opened up about her sexuality, having previously dated a woman in 2008.
Speaking to the Daily Star she said: "I think everyone is bisexual. Given the right situation or the right amount of alcohol or whatever it takes, people will do anything with anyone. I have seen it in Brentwood - young boys get drunk and start touching each other.
"I genuinely know only one bloke who is officially proper straight and everybody else has either dabbled or would dabble."
She told New! magazine at the time she was dating female hairdresser Nina: "I've had loads of s**t men. I can see why women turn lesbian, because you get to the point where you're sick of hearing so much f**king bullshit, so you start to look elsewhere.
"I love the way she kisses and she doesn't f**k me about. I feel comfortable with her. Nina's as sexy as any man."
CELEB PICS OF THE DAY: