Holly Willoughby: 'I Would Love To Do Celebrity Big Brother'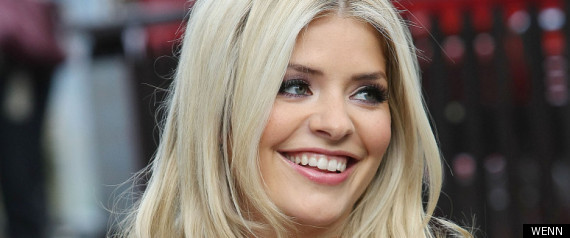 Holly Willoughby has admitted that she would love to take part in Celebrity Big Brother but would never go through with it as the TV presenter believes she would make a fool of herself in the house.
During a chat with Big Brother host Brian Dowling on This Morning Holly said that it is the only reality TV show she would consider doing.
She said: "I'd love to do Big Brother, and it's the only one I'd love to do, but as I've said to Phil, my downfall would be if they gave me a drink! I'd be a nightmare... I just wouldn't - I love the sound of my own voice. I do when I've had a drink, and I think Denise is a bit like me like that... its like, just stay away and you'll be fine!"
You are probably right to keep away from the house Holly as most housemates don't seem bothered about making fools of themselves.
Brian jumped at the chance to put her in touch with Celebrity Big Brother producers but Holly was having none of it.
She said: "We both know that after all the hard work of building a career that in just a matter of a few days, it would all be over! Two glasses of wine and that'd be the end of it!"
Go on Holly, it sounds like you could be quite a laugh in the house!
CELEBRITY BIG BROTHER DAILY UPDATE: