Roxanne Pallett, Ex Emmerdale Star, In Dog Attack Horror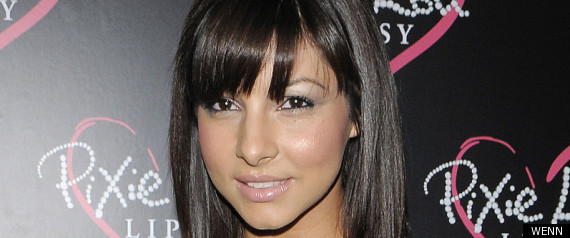 Roxanne Pallett may never want to get on a train again - the soap star was left petrified recently after a group of yobs set a vicious dog on her as she sat in a carriage.
The former Emmerdale star, who played Jo Sugden, felt threatened by two males and one female on the train when one member of the gang attempted to unleash their Staffordshire bull terrier on her.
The Sun reports one of the group screamed at the scary dog: "Get her!"
Pallett pulled the communication cord in a bid to escape her terror, but the group leaped off the train at Shrewsbury station before officials had a chance to reprimand them.
One of the actress' friends tells the newspaper: "They started out by calling her by her Emmerdale name and their abuse got nastier and nastier.
"They started saying how she must think she's better than everyone else because she chose to ignore them. She was petrified and thought the dog was going to rip her to pieces."
The 29-year-old brunette beauty continued her journey to Manchester Piccadilly station and gave a statement to waiting British Transport Police and now cops are hunting the yobs.
A spokesman confirms they are investigating "abusive behaviour".
CELEB PICS OF THE DAY: