Paul McCartney Speaks About His Album 'Kisses On The Bottom'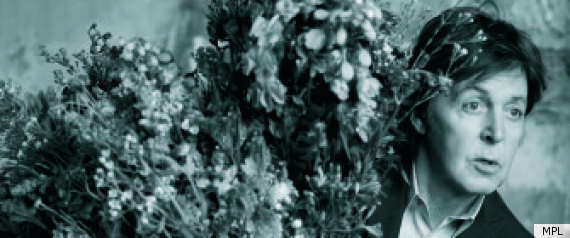 Paul McCartney is a busy man, so it makes sense for him to do as much press as possible in one go. Here he is, in 21st century live-stream fashion, talking to the press and one lucky fan, about his new album, Kisses on the Bottom, due for release at the beginning of next month.
Click here to see Macca in action from 4pm
To send your own question, email kissesonthebottom@paulmccartney.com
Kisses On The Bottom is a collection of standards Paul grew up listening to in his childhood as well as the two new McCartney compositions, My Valentine and Only Our Hearts. With the help of Grammy Award-winning producer Tommy LiPuma and Diana Krall and her band - as well as guest appearances from Eric Clapton and Stevie Wonder - McCartney's new album is a personal journey through classic American compositions that, in some cases, a young Paul first heard his father perform on piano at home.
The track listing for the album has also been confirmed as follows:
01. I'm Gonna Sit Right Down And Write Myself A Letter
02. Home (When Shadows Fall)
03. It's Only A Paper Moon
04. More I Cannot Wish You
05. The Glory Of Love
06. We Three (My Echo, My Shadow And Me)
07. Ac-Cent-Tchu-Ate The Positive
08. My Valentine
09. Always
10. My Very Good Friend The Milkman
11. Bye Bye Blackbird
12. Get Yourself Another Fool
13. The Inch Worm
14. Only Our Hearts
Kisses On The Bottom is released on February 6th in the UK and Feb 7th in the US. The album will also be available digitally, and on vinyl.