The Muppets: Win Tickets To The UK Premiere, Plus A Night In A Mayfair Hotel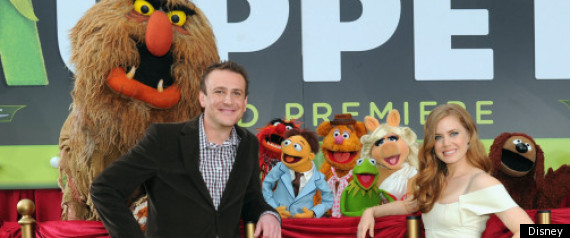 To celebrate the release of Disney's The Muppets, in UK cinemas February 10, The Huffington Post UK is giving you the chance to win four tickets to the UK premiere of The Muppets in London. You will also stay in a swanky Mayfair hotel for the night and we'll cover your travel expenses!
On Thursday 26 January TV legends Miss Piggy and Kermit the Frog will grace the red carpet at their UK film premiere of The Muppets at the prestigious MayFair Hotel in London. Celebrity guests will also join the Muppets on the red carpet, with the event kicking off at 6.30pm.
A little about the film...
On vacation in Los Angeles, Walter, the world's biggest Muppet fan, his brother Gary (Jason Segel) and Gary's girlfriend Mary (Amy Adams) from Smalltown, USA, discover the nefarious plan of oilman Tex Richman (Chris Cooper) to raze the Muppet Theater and drill for the oil recently discovered beneath the Muppets' former stomping grounds.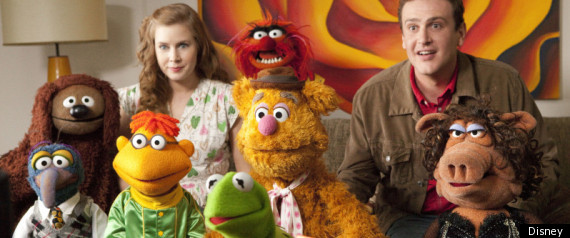 To stage a telethon and raise the $10 million needed to save the theater, Walter, Mary and Gary help Kermit reunite the Muppets, who have all gone their separate ways: Fozzie now performs with a Reno casino tribute band called the Moopets, Miss Piggy is a plus-size fashion editor at Vogue Paris, Animal is in a Santa Barbara clinic for anger management, and Gonzo is a high-powered plumbing magnate. With signature celebrity cameos, Disney's The Muppets hits the big screen Feb 10, 2012.
For more information visit the official UK website.
Follow The Muppets on Facebook here.
Copyright 2012 Disney
Tweet: To WIN 4X Tickets to the UK PREMIERE of #THE MUPPETS simply answer this simple question. Who is Miss Piggy's long suffering love interest?
To enter the above competition please:
1) Follow us on Facebook - http://www.facebook.com/HuffPostUKEnt
2) Follow us on Twitter - http://twitter.com/huffpostukent
3) Tweet us your answer to the question above. When the competition closes a winner will be selected at random and contacted via Twitter to be told that they've won.
Please read our terms and conditions on page 2 for full details. The winners will be picked at random on 25th January 2012. Good luck!
WATCH: