'TOWIE' Cameras To Follow Lauren Pope's Breast Implant Ordeal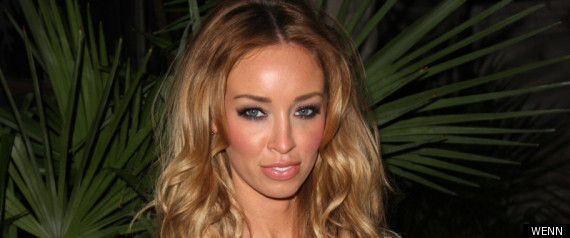 The Only Way Is Essex star Lauren Pope has agreed to let television cameras follow her as she goes through the ordeal of having her "explosive" breast implants removed.
Model and DJ Lauren discovered she had the French Poly Implant Prothese implants, which have a high rupture risk, when she received a call from a member of her surgeon's staff recently.
The star, who has said she is likely to have them removed, has given the go-ahead for her trauma to be filmed for reality show TOWIE and has said cameras can follow her if she goes through with the procedure.
In an interview with ITV's Tonight last week, Lauren said: "The lady that works for my surgeon rang me quite late at night, it was about ten o'clock when I got the call.
"Her phone number came up on my phone and I thought, 'Oh God, it's not going to be good news'."
Speaking of when she was told she did have the PIP implants, she said: "I thought: 'Oh my God, I'm going to have to have another boob job!'
"How can 40,000 women be in the same situation now, where we'll either not have an operation and keep them in us and think it might be fine? Or we have to have another major operation to get them taken out."
CELEB PICS OF THE DAY: