Stephen Hester Bonus: Replacing RBS Team Would Be 'Expensive', Says David Cameron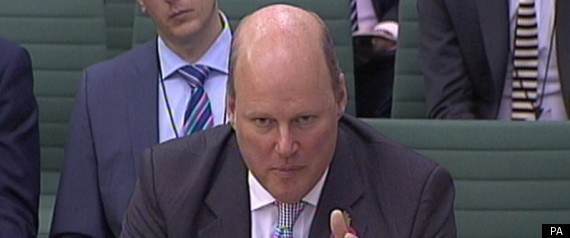 Replacing RBS chairman Stephen Hester could prove "more expensive" than maintaining the status quo, David Cameron warned on Saturday.
After news of Hester's bonus broke, activists, politicians and public figures argued over whether the near on £1m figure should be awarded as the company is publically owned.
Even staunch City defender Boris Johnson stated that Cameron should "step in and sort it out".
But the prime minister insisted it was Hester's decision over whether to accept his bonus - a relatively modest one in banking terms. Reported by the Press association, Cameron added that installing a new top team at RBS would be even more costly.
"It's obviously [Hester's] decision," Cameron said. "My decision is to make sure the team at RBS get on with the job of turning the bank round and we made our views very clear on the bonus and that's why it was cut in half compared to last year."
Cameron was speaking at Chequers as news emerged that RBS chairman Sir Philip Hampton had decided to waive his £1.4m shares bonus.
Cameron added: "I think we need to get the facts straight.
"The fact is Stephen Hester was brought in by the last government, a contract signed by the last Government to turn round RBS - a bank that had got itself into a complete mess.
"The government has made its views known and that is why his bonus was cut in half compared to last year.
"But we do have to bear in mind that the alternatives to what's happening now could be even more expensive if you had a whole new team coming into RBS."