Former Baywatch star David Hasselhoff has denied he is engaged to girlfriend Hayley Roberts.
However, it seems Hayley's massive smile and David on bended knee were in celebration of something else because the Jump in My Car singer has denied they're engaged.
Yesterday the star tweeted with the pics: "Tried it again on top of the Sydney Harbour Bridge!" He added: "What do you think she said!?!?!"
And David's girlfriend - clearly a woman of many words - also took to Twitter to express her delight at, well, something.
She wrote: ":-)))))) xxxxxxxxxxxx"
The pair - who started dating last year when David was filming Britain's Got Talent - seem make a habit of posting pictures of David proposing though.
The Hoff has previously posted three Twitter snaps of himself down on one knee on Hayley.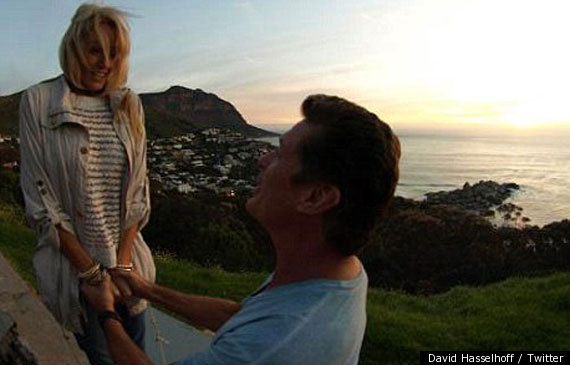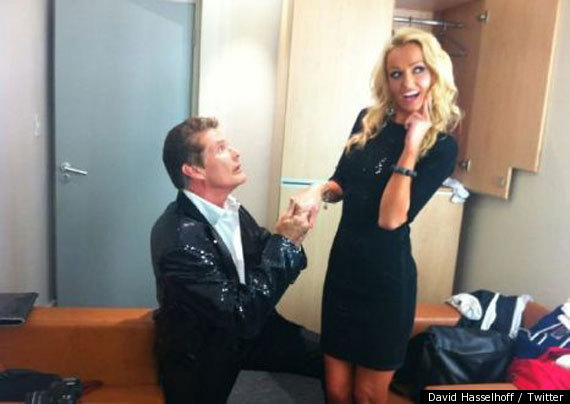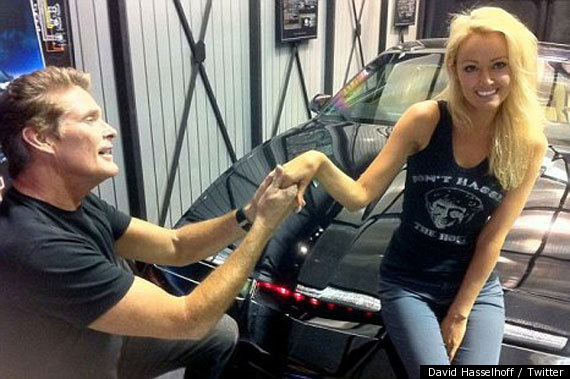 Perhaps posing for pictures of marriage proposals is like their own version of planking?
Maybe one day David will finally get the answer he's looking for...

SUBSCRIBE TO & FOLLOW UK DAILY BRIEF