Rihanna Goes Blonde For Elle Cover Shoot, And We Likey
If ever there was someone who didn't really need to have anymore fun, it is probably Rihanna - certainly if the antics of her Caribbean holiday are anything to go by anyway.
But that still hasn't stopped her searching for more of it... and she's only gone and dyed her hair blonde.
So tell us Rihanna, do blondes really have more fun?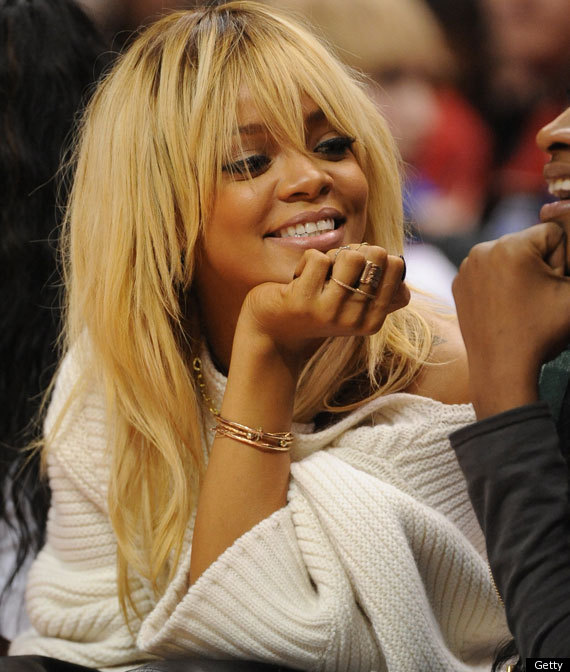 The S&M singer has bleached her locks peroxide, swapping her voluminous brown curls for a choppy blonde 'do, after posing for an Elle magazine cover shoot.
She tweeted a preview pic of her newly coiffed bonce yesterday, telling fans she was back to work on her first photoshoot of the year.
@rihanna

Rihanna
But we're not sure how long the look will last, as the singer told one fan on Twitter she was using the help of a weave.
The hair chameleon has played with many looks over the years, and it isn't the first time Ri-Ri has flirted with blonde - she sported a blonde bob wig on her Loud tour in December.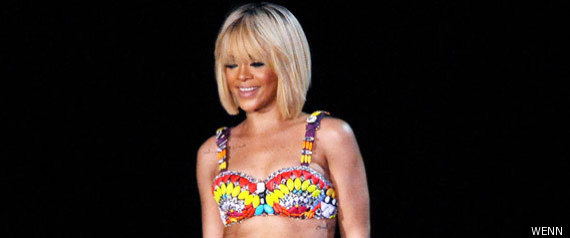 The star showed off her new peroxide look at a basketball game in the US yesterday, where she watched her team, the Los Angeles Clippers.
But despite having a new barnet, let's just also take a second to look at Rihanna's stripper-come-Catwoman boots.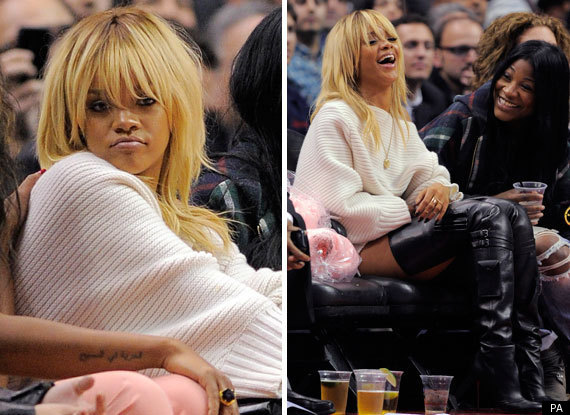 And the moment's over. There ain't exactly much Ri-Ri can wear that shocks us anymore.
CELEBS ON THEIR HOLS GALLERY:

Loading Slideshow
Rihanna

(Pic: WENN)

Max George and Michelle Keegan

(Pic: Big)

Simon Cowell

(Pic: Big)

Olly Murs

(Pic: Big)

Myleene Klass

(Pic: Big)

Sinitta

(Pic:Big)

Mischa Barton

(Pic: Big)

Heidi Klum and Seal

(Pic: Big)

Chloe Green

(Pic: Big)

Gary and Danielle Lineker

(Pic: Big)

Elle Macpherson

(Pic: Rex)

The Wanted

(Pic: Big)

Tom Felton

(Pic: Big)

Jon Bon Jovi

(Pic: WENN)

Marc Jacobs

(Pic: WENN)

Serena Williams

(Pic: Big)

Kate Hudson and Matt Bellamy

(Pic: Big)