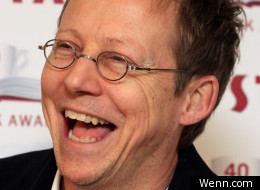 Radio host Simon Mayo has signed up to present a remake of classic TV game show Blockbusters.
News of the revival comes after original host Bob Holness passed away last month.
Mayo will now front the new look programme, but insists fans won't be left disappointed because it will be "exactly the same".
He tells The Sun: "No-one needs to worry. It will be exactly the same - same set, same board, the same theme tune, although slightly updated. The prizes will probably be the same too, although you don't win a dictionary, you win an e-reader."

But unlike the original show which featured just students as contestants, the new series will include participants of all ages.
Mayo adds: "There is a lot of talk about a celebrity edition. It is a feel-good programme. It would be nice to do Bob proud."
Blockbusters, which initially ran in the 1980s and 90s, is expected to return to screens in the spring.