Abbey Clancy: 'I'm Like The Mum From The Inbetweeners'
Abbey Clancy has an unexpected new status since having a child - she's lusted after by teenage boys like the mum from The Inbetweeners.
The blonde WAG is married to Stoke City and England footballer Peter Crouch, father of her little girl Sophia, and even though she is a wife and mother, Abbey is still inundated with attention from laddish admirers.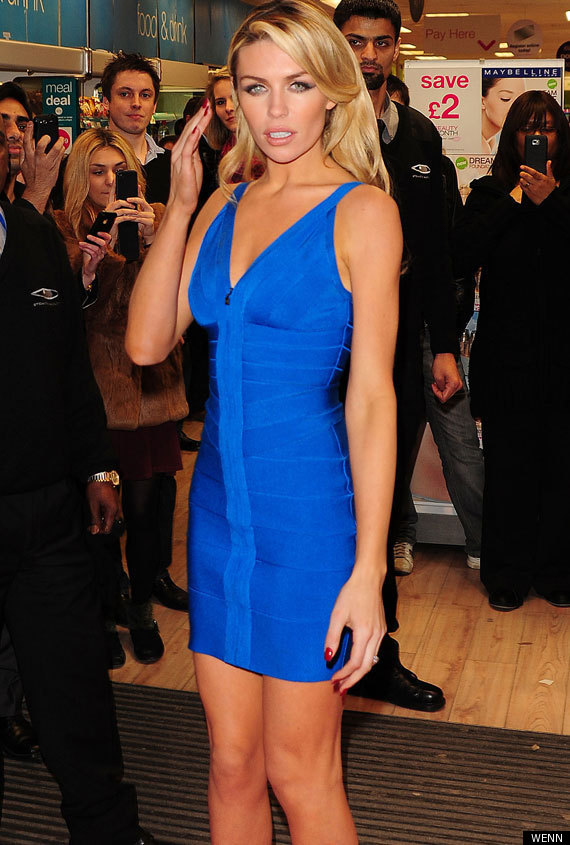 Speaking to The Sun, she said: "I was walking down the road the other day and there were loads of lads at the bus stop in their school uniform and my baby Sophia was going 'Mama'.
"They were all Scouse kids, elbowing each other going, 'Imagine her being your mum, eh lads?' It was like something from The Inbetweeners."
However, the teenagers had better scrub up well as Abbey, who has launched a new Lynx fragrance for girls, admits she will be handing out cans of the spray to her smelly pals.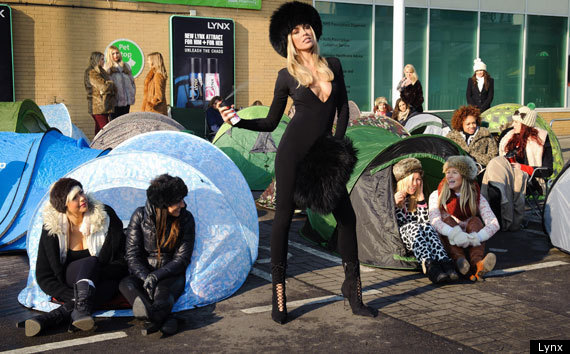 She said: "I heard about the Spanish wash, my Geordie pals call it that. You just wash your face and spray over your BO.
"I've got a few single friends so I'll be handing some of the cans out. Hopefully the Lynx Effect will get them a snog."
Speaking to the Daily Mail about her fragrance, Abbey, who has worked with Lynx before, said: "Ever since my stint as a Lynx girl, I have been calling for them to make a female version.
"I'm so excited they listened to me and it is finally here. I can't wait to see the mayhem that will happen now both sexes have the Lynx effect."
Speaking to The Sun, she added: "It's about time we had one for the girls because I see all these ads with boys spraying deodorant and girls flocking around them. The girls need that now."
CELEB PICS OF THE DAY: