Sir Paul McCartney Looks *Really* Excited To Be Getting Hollywood Walk Of Fame Star
Considering how long he has waited for this moment, Paul McCartney could at least try and look as if he's remotely interested in receiving his very own star on Hollywood's Walk of Fame.
The Beatles star was being welcomed onto the famous strip in LA yesterday, but looks as if he would have rather have been just about anywhere else as he waited around yawning and huffing.
Macca is the last of the legendary group to get his star on the Walk of Fame, 19 years after being given the accolade.
That could go someway to explaining why he looks so bored then.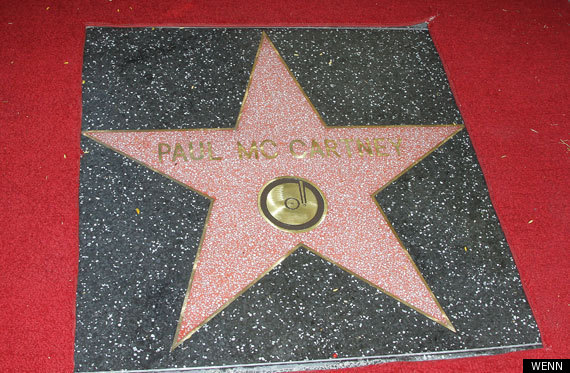 He was selected for the honour in 1993 but couldn't be arsed never found the time to set a date for the unveiling.
At least he managed to find the effort to get on his hands and knees to donate his prints to the attraction.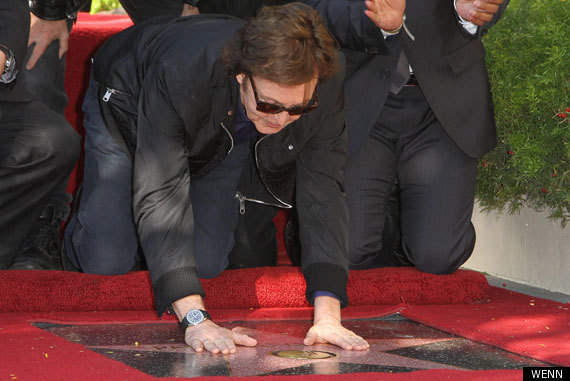 Perhaps he'll manage to be a bit more enthusiastic when he plays the Queen's Diamond Jubilee concert this summer.
The rocker was confirmed as one of the acts, along with Jessie J and Ed Sheeran, to play the concert organised in honour of Her Maj by Gary Barlow.
CELEB PICS OF THE DAY