Natasha Giggs: 'Rhodri And I Are Living Together - But It's Not An Intimate Relationship'
Celebrity Big Brother's Natasha Giggs has revealed she is back living with her estranged husband Rhodri Giggs.
The star has said she and Rhodri are "working on getting back together" after Natasha's eight year affair with his brother Ryan was exposed last year.
In a new shoot with Closer magazine, she admitted that while they had reunited as a family unit, the pair were not yet together as a couple.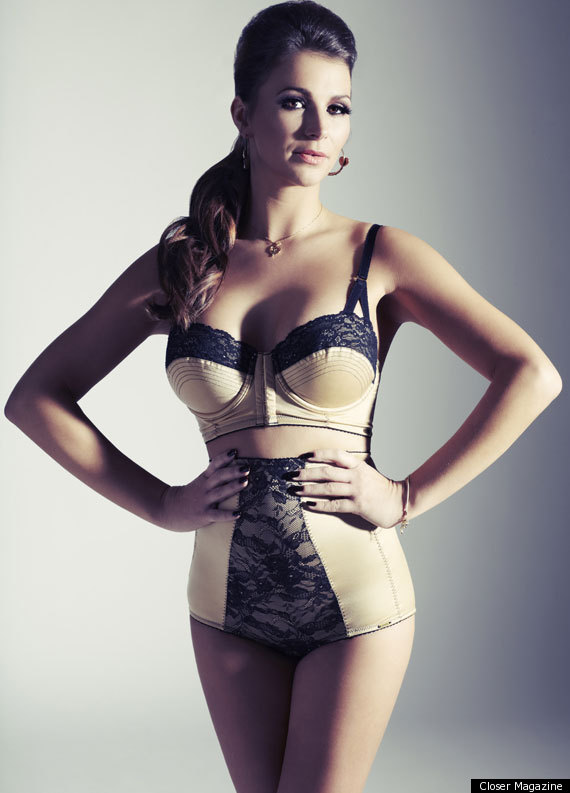 "Rhodri and I are living together again, although it's not an intimate relationship at the moment," she said. "It's early days and it's still very raw for him - but we're getting on really well."
The pair have set tongues wagging in recent weeks, after being spotted smooching in a park and tweeting cryptic messages about the state of their relationship.
During the underwear shoot, Natasha vowed never to stray again if her and Rhodri do decide to reunite romantically.

"If we do get back together properly, it would 150 per cent be forever. We wouldn't do it otherwise," she said.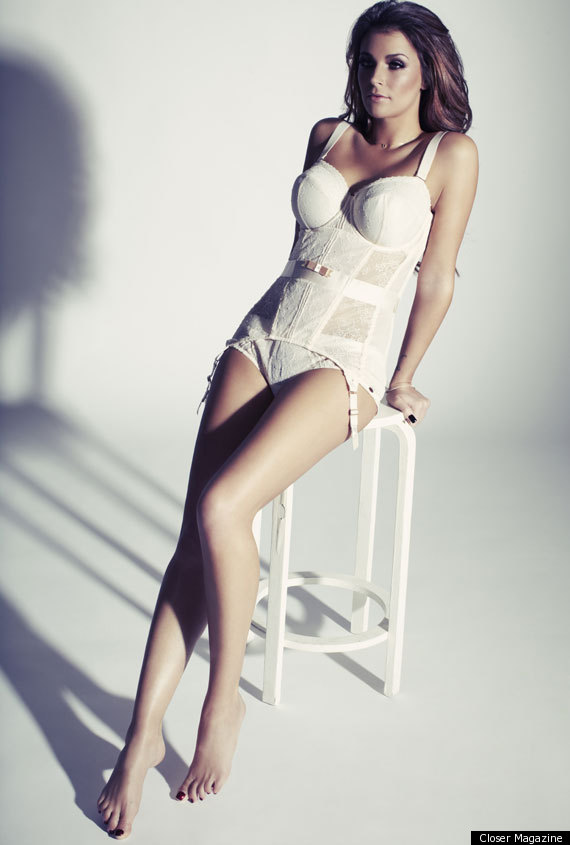 She has even started to think about a new addition their family, admitting she would like a daughter as a sister for sons Louis, five, and Liam, 10.
"I've always wanted a little girl. If I had another boy, I'd want to try again until I had a girl, like Victoria Beckham," she said.
But the WAG admits it is a long way off, but remains optimistic they can sort through their problems.
"It's a huge thing for Rhodri to get over - especially as everyone will always have an opinion, so it's hard for us to move forward. We're trying to work on our friendship and build trust.
"We both just want each other to be happy, whether that's together or apart. Rhodri is still very hurt, but we're working on getting back together."
The full feature and more pictures appear in this week's Closer magazine, on sale now.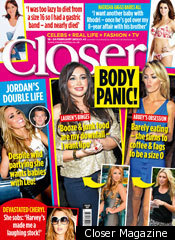 UNLIKELY CELEB COUPLES GALLERY

Loading Slideshow
Katie Price and Gareth Gates

Squeaky-clean <em>Pop Idol </em>star Gareth had his cherry well and truly popped by the artist formally known as Jordan in 2002 (Pic: WENN)

Brad Pitt and Sinitta

Yep, Brad Pitt really did step out with Simon Cowell's shadow. Well, not his real shadow, but the next best thing - Sinitta. The pair dated from 1987-89. (Pic: Rex)

Angelina Jolie and Billy Bob Thornton

It's hard to think of Ange pre-Pitt, but her union with Billy Bob was actually her second marriage. Angelina wed the <em>Armageddon</em> star who was 20 years her senior in 2000, only to divorce three years later. (Pic: PA)

Vanessa Feltz and Ben Ofoedu

After a failed marriage and years of life as a singleton, Vanessa hooked up with Phats and Small singer Ben Ofoedu. If that doesn't mean anything to you, perhaps this will - "Hey what's wrong with you? You're looking kind of down to me". (Pic: WENN)

Billie Piper and Chris Evans

When 18-year-old Billie tied the knot with DJ Chris Evans during a trip to Las Vegas in 2000, many said it wouldn't last. And, well, it didn't. However, despite ending their relationship three years later, the pair still remain great friends and they even attended each other's weddings to their current partners. (Pic: PA)

Cher and Tom Cruise

A few years ago, Cher revealed to the world she shared a romance with Tom during the 80s, describing him as "just the most adorable man you can imagine". (Pic: WENN)

George Clooney and Lisa Snowdon

Lisa Snowdon went from little-known model to Mrs George Clooney when she began dating the actor in 2000. They enjoyed an on-off five year romance, before finally calling off their love affair in 2005. (Pic: PA)

Sophie Dahl and Jamie Cullum

The pint-sized pianist let himself in for a life-time of neck ache when he married model Sophie Dahl in 2010. (Pic: PA)

Kate Hudson and Matt Belamy l

Goldie Hawn's daughter Kate began dating Muse frontman Matt in 2010 and the pair welcomed their first son Bingham Hawn Bellamy in July last year. (Pic: WENN)

Charlie Brooker and Konnie Huq

<em>Blue Peter </em>host and <em>Xtra Factor</em> flop Konnie should be the epitome of everything TV grump Charlie criticises, but somehow the pair managed to make it work enough for them to wed last year. They're currently expecting their first child. (Pic: PA)

Lembit Opik and Gabriela Irimia

You really couldn't make this kind of pairing up. MP Lembit obviously wasn't shy in touching Gabriela's bum as he nabbed the Cheeky Girl in 2005, after ditching TV weather girl Sian Lloyd. (Pic: PA)

Mel B and Eddie Murphy

When the Spice Girls hung up their platform shoes, Mel headed stateside where she hooked up with the <em>Nutty Professor</em> star. When Mel claimed she was mothering Eddie's child in 2007, after the pair had broken up, Eddie ordered a paternity test, only to find he was the father of Angel Iris after all. (Pic: WENN)

Catherine Tate and Jason Orange

The Take That singer was rumoured to be dating the comedienne after they were spotted on a series of dates in 2011. However, the couple are recently said to have gone their separate ways. (Pic: Getty / PA)