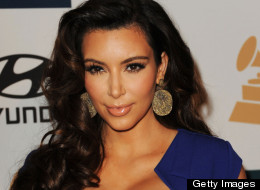 Inspiration is a funny thing. Without it creativity is stifled, but it's tricky to pinpoint exactly where you'll find it. We've asked everyone from Kim Kardashian to Erdem to tell us to what inspires them to do what they do – and we think you'll be surprised by their answers…
What inspired you to do what you do? My family, we love working together and encourage each other to take on new projects. Read more about Kim Kardashian

What inspired you to do what you do? It was an accident, really! I was in a band when I was a teenager and was asked to do some presenting after I'd appeared on a few shows as a guest. I loved it straight away and it just all took off from there. Read more from Lauren Laverne

What inspires you creatively? Lyrically, it's the things that happen in my life, particularly with dance music. I think affairs of the heart work well because dance music has that immediacy to it. Sonically, my husband and I have been djing for a little while now and that has really influenced my sound. It's made me want to go down the dance route. Read more from Sophie Ellis Bextor

What inspired you to do what you do? I've always wanted to work in fashion from when I was very young. I was always preoccupied by how people looked and was always drawn to all things visual. I think my mother played a large part in me going into fashion. Read more about Erdem

What was it about the burlesque queens that inspired you? I read a lot of memoirs and autobiography about the burlesque queens and it seems that my path is a little bit similar to theirs in a way. I wanted to be a ballet dancer but I just wasn't good enough to be a ballet dancer, it just wasn't going to happen. They wanted to be dancing with Fred Astaire, they wanted to go to Hollywood but they found a way to perform and to create their own shows and control their own business. That's one of the things I love about burlesque. Read more about Dita Von Teese

Who or what inspires you creatively? Film. I'm obsessed with Paris, Texas by Wim Wenders. It is very dreamy and ethereal and I can get completely lost in it, which I love. I also just went to a rehearsal of Onegin at the Royal Ballet and nearly died. It was so beautiful it hurt. Generally, I'm really inspired by great photographs. Angelo Pennetta's pictures really light me up. Read more from Savannah Miller

Where do you look to for inspiration, and what inspires you creatively? If I don't know what I'm doing I tend to go to the V&A Museum quite a bit, particularly for homeware, because it's full of the most fabulous patterns that the world has to offer. I find inspiration comes in really weird ways, you can be walking down the street and see something that catches your eye. I'm always looking. Nature plays a big part, you can't beat nature for shapes and patterns. I also love paintings and going to exhibitions - I'm a big Picasso fan and a big Matisse fan. Inspiration can come and look at you whenever it feels like. But I always try and do something new. The mixing of prints in different proportions is probably one of my signature looks, because I think it makes the body more interesting than just one dimension of print. That's one of my little tricks. Read more from Celia Birtwell

What inspires you to do what you do?It's all about individuality for me. I always think about the women that I design for and how they want to feel. It needs to be eclectic, fun and bold, with femininity and charm. I have happy customers and I want to make them happier!