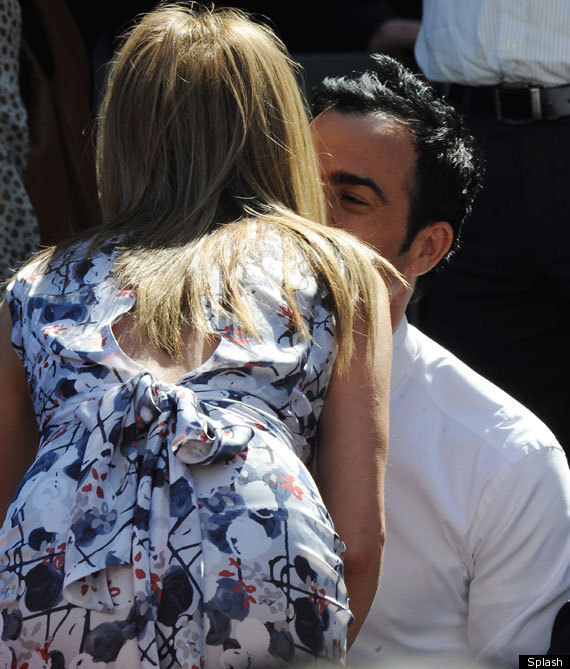 While their relationship isn't exactly a secret, Jennifer Aniston and Justin Theroux put on their very first public display of affection yesterday as Jen landed a star on Hollywood's Walk Of Fame.
The former Friends actress was on the LA strip to unveil the star, becoming the first of her ex-cast mates to receive one, with her beau there to show his support.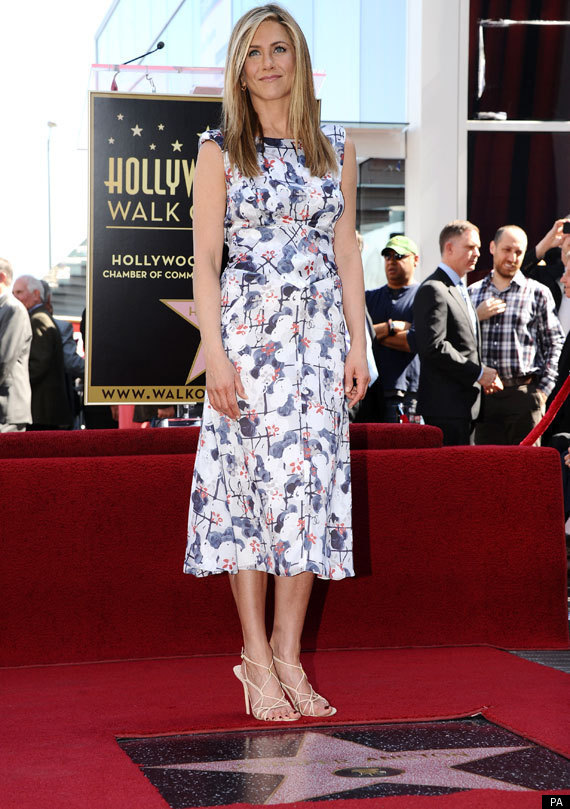 Shining in a summery Tom Ford dress, Jen had a good old smooch with Justin in front of the world's paparazzi, marking the first time the pair have publicly licked each other's faces in their nine month relationship.
After Jen blew kisses at him, Justin looked fit to burst with pride as he watched his squeeze pose for pictures with her Walk Of Fame star and deliver her acceptance speech.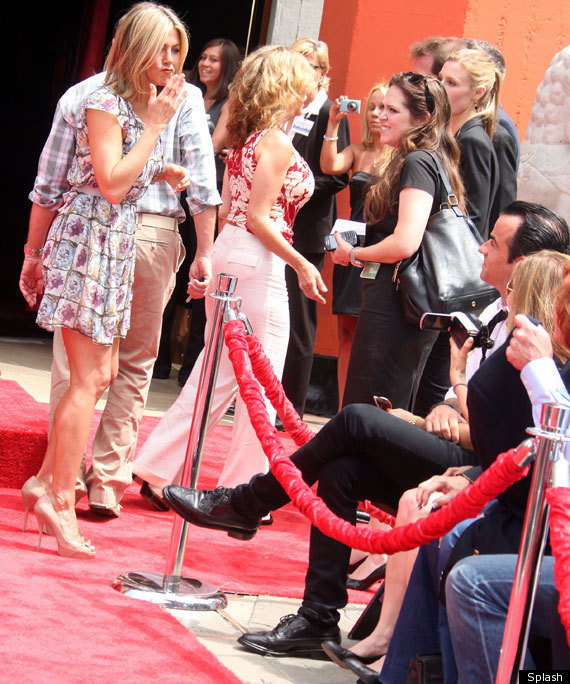 Also there to see Jen's special moment was best mate Courteney Cox and Just Go With It co-star Adam Sandler.
Speaking to the crowd, she told them of how "humbled" she was by the honour, before breaking down in tears.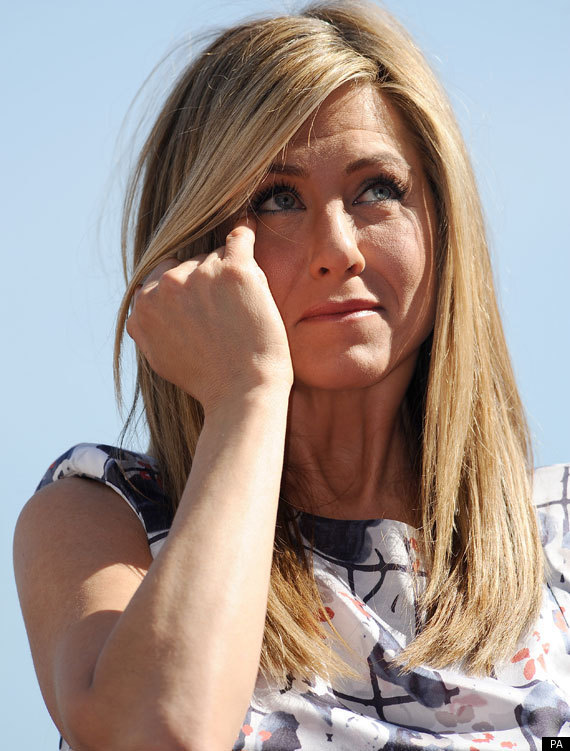 "It feels very surreal to be honest. I was born here and it's sort of something you went and saw as a kid and got excited about just walking and seeing the names," she said.
"To imagine that you're going to be there is really special. It's fun."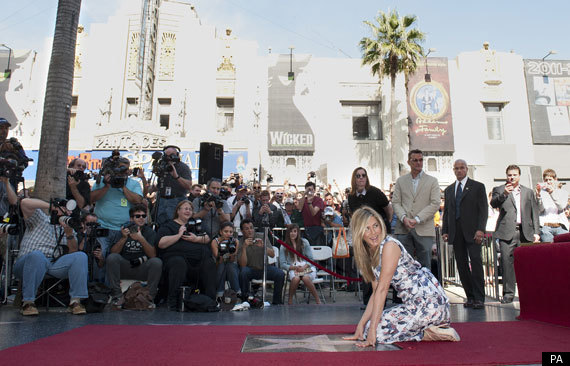 Jen and Justin are both getting ready for the release of new film Wanderlust, in which they star together alongside Jen's former Friends co-star Paul Rudd.
"I think people maybe want me to have a kid now," she said.
"I still kind of go with, if it happens, it happens. I'm calm and peaceful with whatever the plan is. It's not something where I'm going, 'I gotta have a kid!'"
Aniston, together with boyfriend Theroux and Judd Apatow favourite Paul Rudd, can next be seen in Wanderlust, in UK cinemas on 2nd March (out on DVD in late June)
Jennifer Aniston Walk Of Fame
SUBSCRIBE AND FOLLOW
Get top stories and blog posts emailed to me each day. Newsletters may offer personalized content or advertisements.
Learn more