Guess Who's Forgotten How To Sit In A Car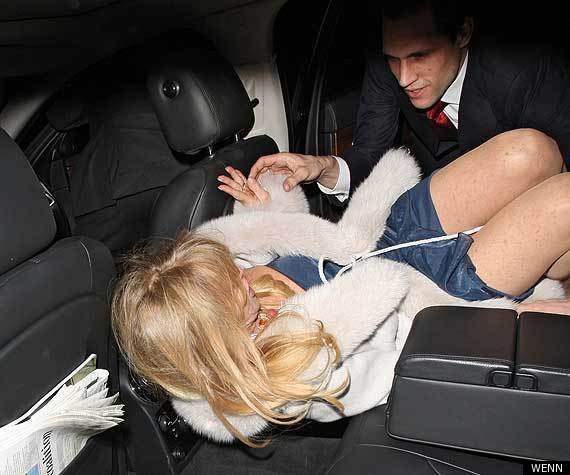 Never mind falling out of a car, this famous lady has fallen into one. And no, it isn't one of the TOWIE lot, although you'd be forgiven for thinking it was.
It is in fact Goldie Hawn who looked more Essex than Hollywood as she left a charity bash in the wee small hours of this morning.
She might be a 66-year-old grandmother but Goldie showed she can still party with the best of them as she left the Hawn Foundation fundraising bash at Annabel's member's club at 4.30am.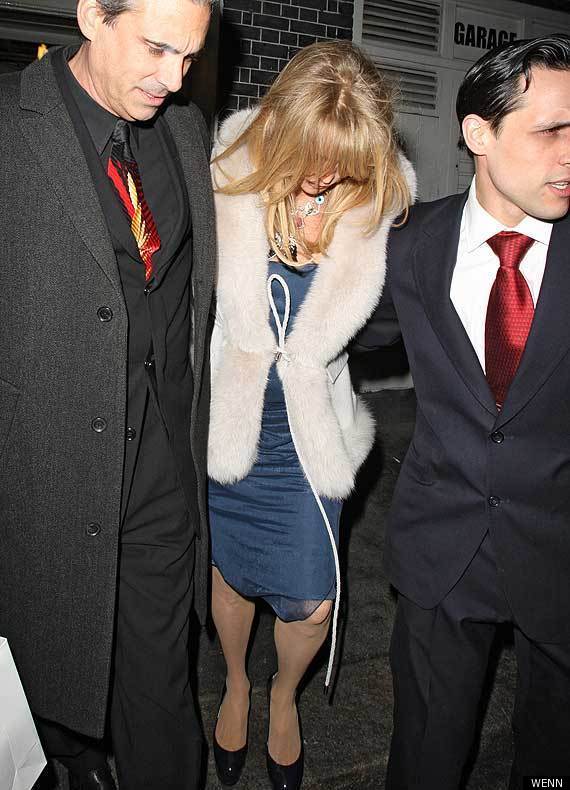 After being given a helping hand out of the bash by her literary manager Alan Nevins and a doorman, the actress doesn't seem to know if she's coming or going - literally - as she takes her seat in the back of her car - the wrong way round.
Well, it's an easy mistake to make.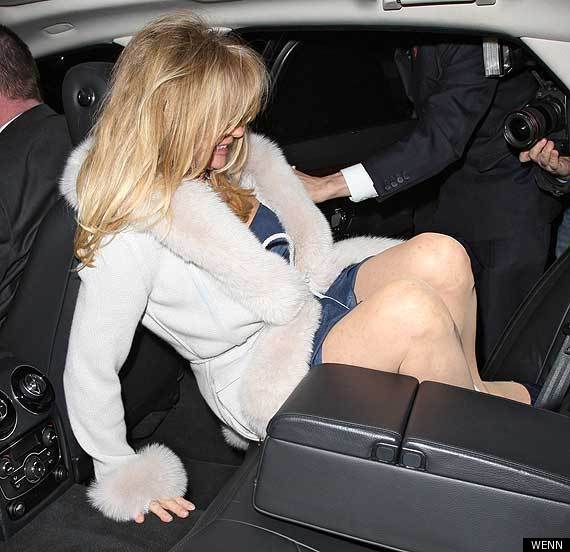 Also at the bash was Goldie's daughter Kate Hudson who flew into the capital to attend the event with her British finacé, Muse rocker Matt Bellamy.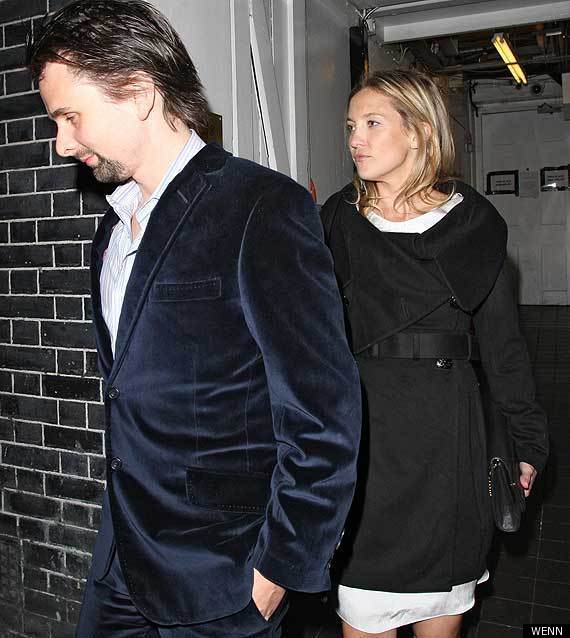 It'd been a long day for Goldie who had earlier signed copies of her new self-help book, 10 Mindful Minutes at Waterstones before heading to the fundraiser - leaving nine hours later.
Let's hope she doesn't have too much planned for today, eh?
Follow Baggers Bites on Twitter
CELEB PICS OF THE DAY

Also on HuffPost: