Frank Lampard, if you're reading this, you might want to look away now.
We knew Dancing On Ice hosts Christine Bleakley and Philip Schofield had hit it off since they started working together on the show but it looks like Christine wants Philip to be more than just a work husband judging by this snap.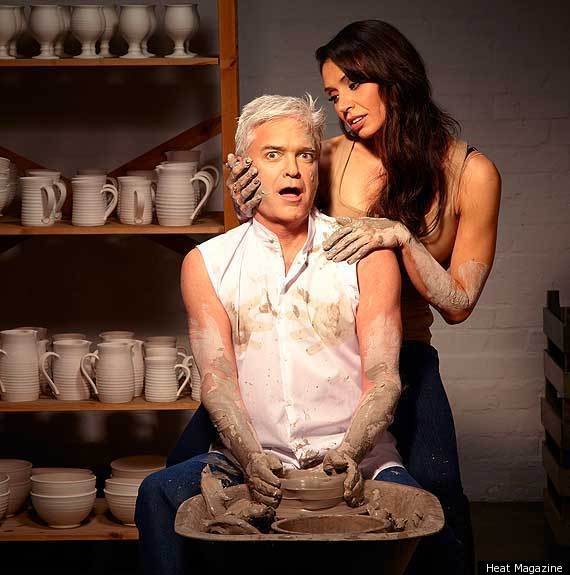 We jest of course. The presenters recreated that scene from Ghost - albeit with a little role reversal - for this week's Heat magazine.
Christine - who replaced Holly Willoughby on the ITV show - told the magazine that she's received a warm welcome since she joined at the start of the current series.
"Everyone's been lovely," she said. "I couldn't ask for a nicer bunch. The whole crew, the skaters as well. And the celebs, funnily enough, they're really supportive of each other."
Speaking about the couple's on screen chemistry, Phil said: "We just knew it was going to work – we'd met a couple of times anyway, we went out for lunch, and we'd done Text Santa together. So we knew from the word go. It was one of those things that didn't need a lot of discussion, because they simply said they were thinking about Christine and I agreed."
Phillip also revealed he stays trim by only eating either lunch or dinner but never both in the same day.
"You get used to it in the end," he said. "I have three slices of toast in the morning when I get to work and I might have a taste of whatever the chef is cooking on the day. I have some of the most beautifully made suits in television, so if I was to put on any weight I'd bankrupt ITV. One day it's all going to go, though. When it goes, I'll look like Deputy Dawg."

And Christine commented on her perma-tanned appearance, saying: "I've had many, many fake tans in my time. Though I haven't had one for ages, because I am naturally very dark."

Asked if her fiancé, Frank Lampard, joins in by having a fake tan, Christine laughed: "One hundred per cent not!"
This week's heat magazine is on sale now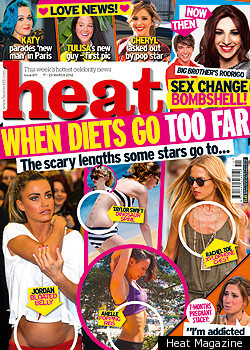 SUBSCRIBE AND FOLLOW
Get top stories and blog posts emailed to me each day. Newsletters may offer personalized content or advertisements.
Learn more