Downton Abbey's Rob James-Collier In Love Life: 'Not Just The Evil Gay Footman' (PHOTOS)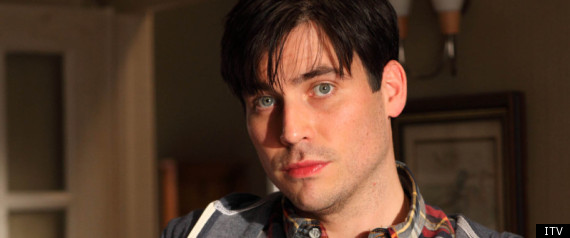 "It's nice to be given the chance to show that you're not just the evil gay footman from Downton Abbey," says Rob James-Collier, best known for playing the very same in the ITV hit.
In between series one and two of Julian Fellowes' Golden Globe-winning period-drama, James-Collier has taken on a nice guy role in Love Life - worlds away from Thomas - as cheerful Jack-the-lad Joe, who returns from a year abroad to discover his former partner Lucy (Andrea Lowe) is pregnant and will not say who the father is.
Builder Joe is much more like James-Collier's first big TV character, puppy-eyed Liam Connor on Coronation Street, however, he says: "There are no edges to Joe, there may have been a darker side to Liam but there isn't with Joe; he's just a nice guy who's been caught in this awful predicament of trying to do the right thing."
In this case "nice guy" shouldn't read boring. The premise of the show might sound a bit like an unimaginative rom-com - Joe soon learns it is Lucy's married boss Dominic (Alexander Armstrong), whose wife is having trouble conceiving, who is the father of his ex-girlfriend's baby - but it is an intimate, soft-centred romantic drama that will tug at the the heartstrings of many viewers.
James-Collier admits there are funny parts to the programme, saying: "Sometimes comedy derives out of a dramatic situation, like it does in life. That's when I think you've got a good bit of drama."
And Lowe, who plays Lucy, explains: "The characters are so real and believable and you can relate to their situations.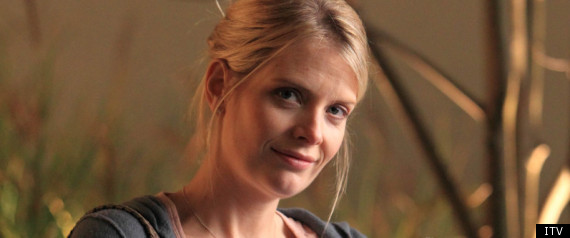 "I think that they're normal people who make bad choices, like we all do daily, and it was such a beautiful script. It has got lots of light beautiful moments full of love but also sadness. I didn't realise how much sadness until I saw the storyline between Sophie (Thompson) and Alexander (Armstrong), it's heartbreaking really."
Lowe, who found out she was pregnant while going for the role of pregnant Lucy, jokes: "I've always been very method."
She adds: "But seriously, the truth is, it was just a very fortunate coincidence. I didn't know I was expecting when I first auditioned, although by the time I was offered the role I did.
"That's when I told the producers, just to make sure they still wanted me. I didn't tell the rest of the cast and crew until I'd had my 12-week scan, partly so I knew the baby was all right and partly because I didn't want the pregnancy to get in the way of work. People think pregnant women are really delicate and I didn't want any special treatment. I just wanted to be treated normally."
Although there's a serious dilemma at the heart of this drama, Lowe confesses there was a lot of fooling around on set: "We had fun with the prosthetic baby, which looked very life-like. We played tricks on passers-by by juggling it. When we were in the Lake District, Rob grabbed it by its legs and the extra in the scene didn't realise it wasn't a real baby - we almost gave her a heart attack."
For James-Collier, it's now time to head back to the Downton estate for filming of the third series. He remains grateful to the show, saying: "It's brilliant to be part of something that long-running and secure, it's quite rare that you get that as an actor and there's no question that it's helped. I think if I wasn't in Downton then I wouldn't be in Love Life. "

Love Life starts on ITV1 on Thursday 15 March at 9pm.