The 2012 Olympics are now just 100 days away from commencing.
In 14 weeks and two days' time London will host the 30th games, as anticipation mounts ahead of the opening ceremony on Friday 27 July.
The UK has not hosted the Olympics since 1948, and the Stratford site has been transformed from a flat brown field to a world-class sporting mecca.

These aerial pictures show in just five years how the barren ground of Stratford in east London has gradually transformed into the 80,000 capacity 2,500 tonne steel framed Olympic Stadium to the completed structures that will become 21st Century icons.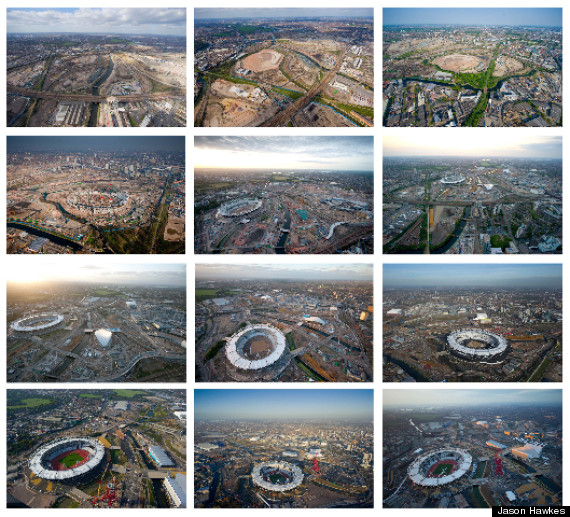 Over 200 nations are expected to compete in 300 events to be held at venues including the Aquatics Centre, which required 160,000 tonnes of earth to be excavated during its creation and the cycling Velodrome, with its roof made from ten miles of steel cable.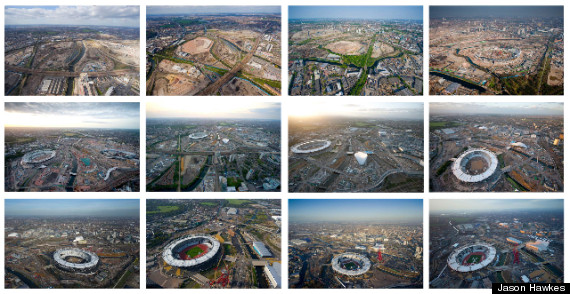 British sporting icon David Beckham meanwhile has made the cut of 80 players who Stuart Pearce will consider for the Team GB football team.
The 36-year-old was a London 2012 ambassador when the city was awarded the games on 6 July 2005.
202 is the record number of countries to have competed at an Olympic games (Athens 2004)
86 million pounds - the cost of the Velopark
70 days to complete the Olympic torch relay
65 % - the number of applicants for beach volleyball
52 electricity pylons which were dismantled before work on London's Olympic Park began
45 hectares of wildlife habitat within the Park
35 metres - the height of the Olympic basketball arena
28 days it took 50 workers to dig beneath the A12 dual carriageway into the Olympic Park for an underpass
13 months it took to build the temporary Water Polo Arena. It's still to be completed
7mm thickness of each Olympic medal
SUBSCRIBE AND FOLLOW
Get top stories and blog posts emailed to me each day. Newsletters may offer personalized content or advertisements.
Learn more