 Sometimes when Rihanna is posting endless near-naked pictures of herself, it is easy to wonder if she may be lacking a little bit in the depth department.
But then she goes and does something nice like singing at a charity event attended by stars including Sheryl Crow and Steven Spielberg, and suddenly we're all over her like a rash again! She was at an evening for EIF's Women's Cancer Research Fund held at The Beverly Hilton Hotel in LA last night, and took to the stage to perform some of her hits.
RiRi (almost) covered up for the bash, but couldn't resist flashing a little bit of leg and a tiny bit of midriff in her navy and white ensemble. Well it wouldn't be Rihanna without a little flesh, right?
She also put the recent controversy of the picture showing her with white powder at Coachella festival behind her.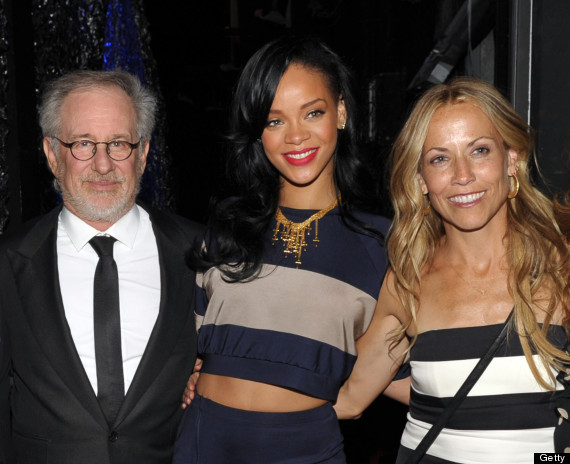 > IN PICS: THE EIF WOMEN'S CANCER RESEARCH FUND BASH

Also on HuffPost: