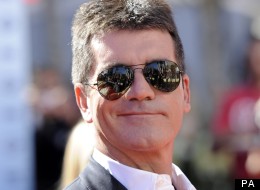 Writer Tom Bower is planning a sequel to his revealing biography of Simon Cowell - and he said the X Factor boss has already agreed to talk to him.
Bower's unauthorised book, published last week, was assembled from hundreds of hours of conversations with the media mogul.
The journalist said Cowell had conceded some of the revelations were "embarrassing," but they "remain friends".
The biography, Sweet Revenge, detailed the millionaire TV and music boss's affair with Dannii Minogue and unflattering comments about X Factor judges and contestants as it gave an insight into his life.
He told ITV1's This Morning that he had spoken to Cowell since the contents became public.
"The first call was 'you are getting a lot of publicity for your book'.
He said 'it's a bit embarrassing, you got things I didn't know you'd got'. But we get on very well. Finally he said to me last night, 'we remain friends'."
Bower said he was contacted "out of the blue" by Cowell when he heard he was working on a book about him and agreed to cooperate.
"It was a very, very interesting journey. There is a man who's actually very private in his life although he doesn't seem it. He keeps his secrets pretty well.
"I flew with him a lot to America on his private jet, I was on his yacht, visited him often in his house in LA. I got to know him very well and we got on very well. In the end I reported what I found."
He said there would be enough material for a second book. "Oh yes, there will be a sequel. He'll be with us for a long time I think," Bower confirmed.
Asked whether Cowell would speak to him for the follow-up, he said: "I think he will. He said last night that he will."
Bower said that despite building up a close relationship with the 52-year-old, he still had to "dig" to find out more about the women in his life.
"He didn't hand it out to me. He made me go and do what journalists do, which is dig.
"Then I confronted him with some things - and other things I wouldn't tell him about."
The first Cowell knew of the book's content was when he read the newspaper serialisation, Bower said.
And the writer explained that he felt there were some details which should not be included in the book.
"There are a couple of things. I got so close to him there were times he would say things, do things ... we were so close I was privileged to see things. I thought that was so private, I wouldn't abuse my facility. That was something I really shouldn't put in the book," Bower said.
"I would sit with him until 3am or 4am. For example, when he said Cheryl and Dannii Minogue were his toys, he wouldn't have realised how explosive that was and I can assure you I didn't tell him. I just noted it.
"He doesn't really know what I have got. If you talk for so many hundreds of hours you don't keep a check."
9 of the most scandalous biographies ever printed...
Albert Goldman may have written his book Elvis based on four years of research, but the accusations levelled at its title star were dubious, to say the least. Presley was accused of being insane, homosexual and a plagiarist - which critics used as reasons to suggest Goldman simply disliked the star. As well as announcing, "Elvis was a pervert, a voyeur.", Goldman criticised Elvis's weight and costume choice. Elvis does contain one revelation, however - that Elvis's manager was Dutch, rather than from the deep South of America, something Presley himself had no idea about until the book was published.

One of many of biographer Killy Kelley's subjects - or would 'victims' be more appropriate? - Jacqueline Kennedy Onassis was painted as a depressed, electronic shock treatment recipient, with an unfaithful President of a husband. The unofficial biography, Jackie Oh! is just one of Kelley's dubious efforts, other books detail the lives of Oprah Winfrey, Nancy Reagan and the relations between the Royal and Bush families.

Howard Hughes was a successful, if elusive, American polymath - a business magnate, investor, aviator, film producer, engineer and director, no less. But thanks to Clifford Michael Irving's hoax Hughes 'autobiography', he became much better known. The book is more famous for its surrounding scandal than its contents; Hughes was too much of a recluse to initially deny his supposed involvement, however Irving eventually went to prison for fraud. Two films, Orson Welles' F is for Fake and The Hoax, have been made about the biography.

Walter Isaacson's authorised biography of the Apple CEO was an honest account of a number of interviews with Jobs - and ironically, that's how Jobs' impeccable and elusive personality got a little tarnished in the eyes of his adoring fans. Isaacson doesn't hold back on Jobs' brutal management style, the illegitimate daughter he fathered (and abandoned), nor his selfishness; finally showing the man so many wanted to know better, but not necessarily as they expected him.

Andrew Morton's unauthorised biography of Hollywood actor Tom Cruise tackles the issues many have wondered about, just not necessarily in a correct way. From Cruise's Scientology to his sex life, Morton leaves no stone unturned: he claims that Katie Holmes had to "audition" to be Cruise's girlfriend, before agreeing that "if she or any of her children were ever to suffer mental or terminal illness, they must turn only to Scientology's treatments." Morton also writes that Holmes' predecessor, Sofia Vergara, left Cruise because she felt "she had been deliberately targeted not only as a possible bride for Tom, but as a high-profile Scientology recruit who would be an alluring figurehead for a future recruitment drive in Latin America."

If you wanted to find an unlikely sex god in British politics (and yes, we know it would be hard) Boris Johnson would probably be up there. Yet, Sonia Purnell's 2011 biography manages to showcase the Mayor of London's rakish side, accusing him of sleeping with a number of "posh" "large-breasted" women. His bedroom antics are even deemed responsible for a love-child, whom he supposedly fathered with 36-year-old art consultant Helen Macintyre. Johnson has repeatedly not offered comment on the affair. True or false, it's something we'd rather not think about.

The American Poet's inner life was exposed in Anne Sexton, a biography written by her psychiatrist, Diane Wood Middlebrook. While its contents are credible, the book has caused controversy in both literary and psychiatric circles, not least for exposing Sexton's alcoholism, sexual abuse of her daughter, numerous extramarital affairs and madness.

Notorious biographer Kitty Kelley raises her head again, with her biography of Sinatra, His Way. Chances are, it wasn't. However, the singer's infidelity, admiration of and connections to the Mafia and drunken violence are all documented in great detail. Believe of it what you will.

A rare example of an 'unauthorised autobiography' (in essence, a biography then), the story of WikiLeaks founder Julian Assange's life was disowned by its subject midway through the writing process for being 'too personal'. The man Assange hired - novelist Andrew O'Hagan - finished it anyway, and with it came an unsettling portrait of Assange's reclusive childhood (spent burning ants with a magnifying glass), the story of his alleged sexual misconduct towards two Swedish women and of course, his decision to release confidential cables and his subsequent fall out with the Guardian.