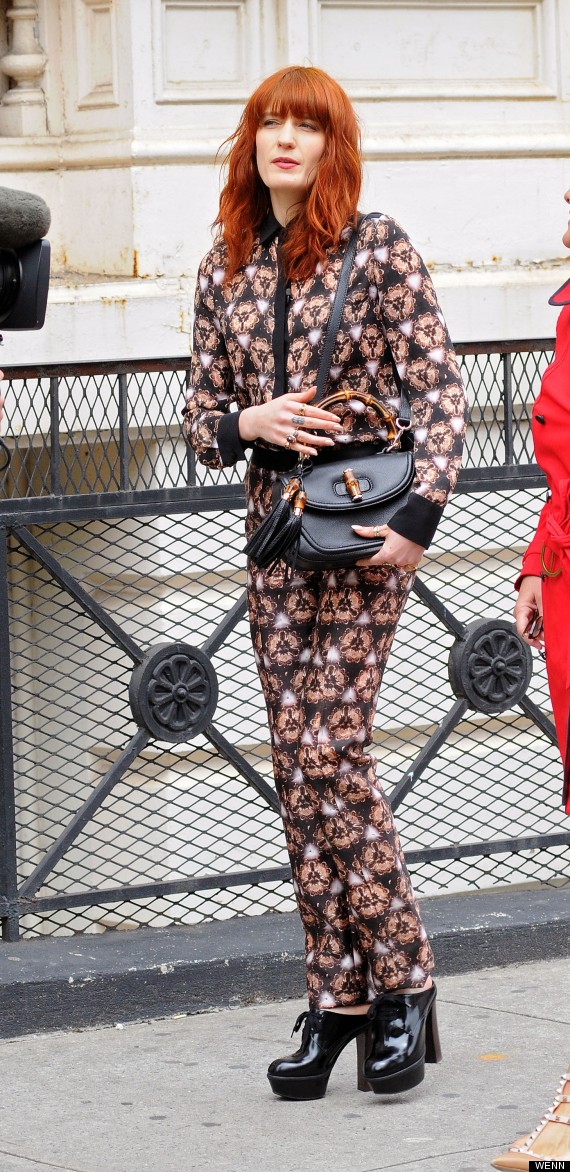 You could never accuse Florence Welch of being conservative when it comes to fashion and she proved just how kooky she can be in New York yesterday.
The Brit singer was spotted being interviewed for ABC News yesterday in this headache-inducing, kaleidoscope patterned two-piece which she matched with a pair of clunky heels.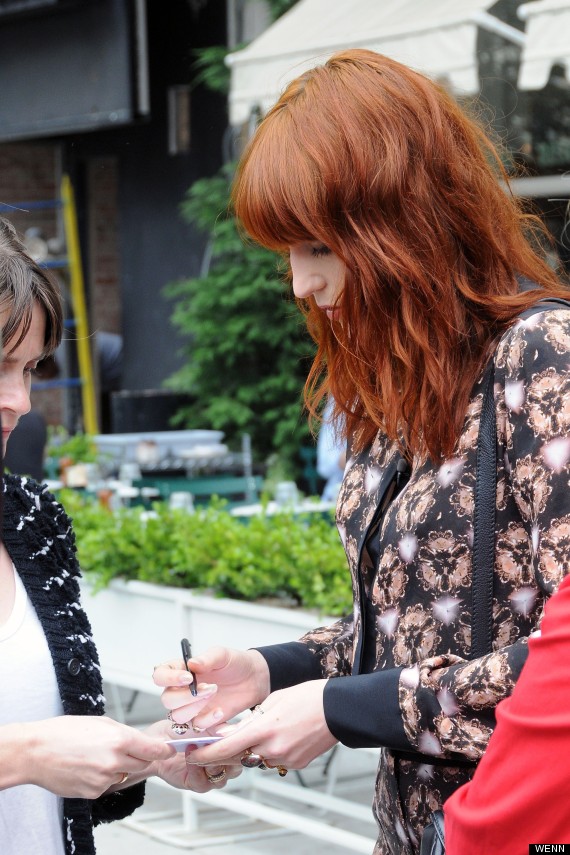 And it didn't take long before she was spotted by autograph hunters who followed her around the Big A.
A few hours later she ditched the trouser suit for another eye-popping outfit when she attended the Met Gala in a tiered Alexander McQueen number.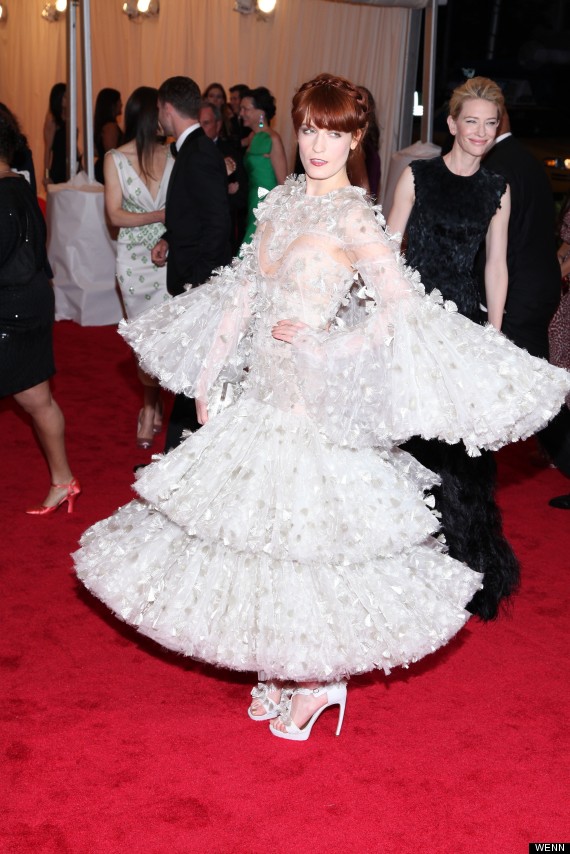 Any other day of the week and that would have been the most talked about dress of the evening - but that honour went to Mr Marc Jacobs who rocked up in a sheer lace number.
>IN PICS: MET GALA 2012
Schiaparelli and Prada: Impossible Conversations Costume Institute Gala
Beyonce

Donatelle Versace

Alicia Keys and Swizz Beatz

Amber Valletta

Amy Adams

Brook Shields

Cameron Diaz

Carey Mulligan

Cate Blanchett

Dakota Fanning

Daniel Radcliffe and Rose Hemingway

Diana Agron

Elizabeth Banks

Emily Blunt

Emma Roberts

Emma Stone

Florence Welch

Gisele Bundchen

Hilary Swank

Marion Cotillard

Kristen Stewart

Gwyneth Paltrow

Gwyneth Paltrow

Rihanna

Jamie King

January Jones

Jessica Alba

Jessica Biel and Justin Timberlake

Kanye West

Kate Bosworth

Heidi Klum

Kristen Bell

Lana Del Ray

Lea Michele

Leighton Meester

Liv Tyler

Mary-Kate Olsen

M.I.A.

Mila Jovovich

Marc Jacobs and Mila Jovovich

Renee Zellweger

Rosie Huntington Whitley

Scarlett Johansson

Sofia Vergara

Tom Ford and Chanel Iman
Oh well, maybe next year, Flo?