A group of campaigners are holding the first public meeting to discuss controversial plans to position surface-to-air missiles on residential flats during the Olympics on Thursday.
Residents in Bow, East London, will be joined by local MP Rushanara Ali and activists at the meeting, called by people opposed to any move to deploy missiles in the community.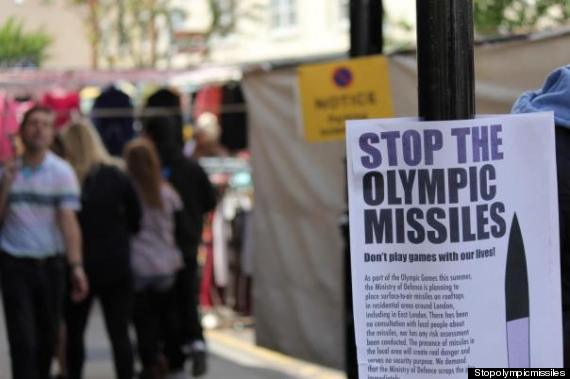 A leaflet advertising the Stop Olympic Missiles campaign

Organisers claimed the Ministry of Defence had decided not to send anyone to the meeting.
@brianwhelanhack

Brian Whelan
Local MP for Bow/Bethnal Green Rushinara Ali has called me to confirm she'll come along tomorrow to support the meeting
http://t.co/HABlkgxt
Earlier in May The Huffington Post reported on a London resident who had taken a video of what appeared to be unguarded missiles outside his blocks of flats, days after the Ministry of Defence revealed it would be planting defence systems around the capital ahead of the Olympics.
Brian Whelan, 28, a freelance journalist who originally told the press about plans to plant for surface-to-air missiles to be located on residential buildings, told The Huffington Post UK of his shock at finding the equipment.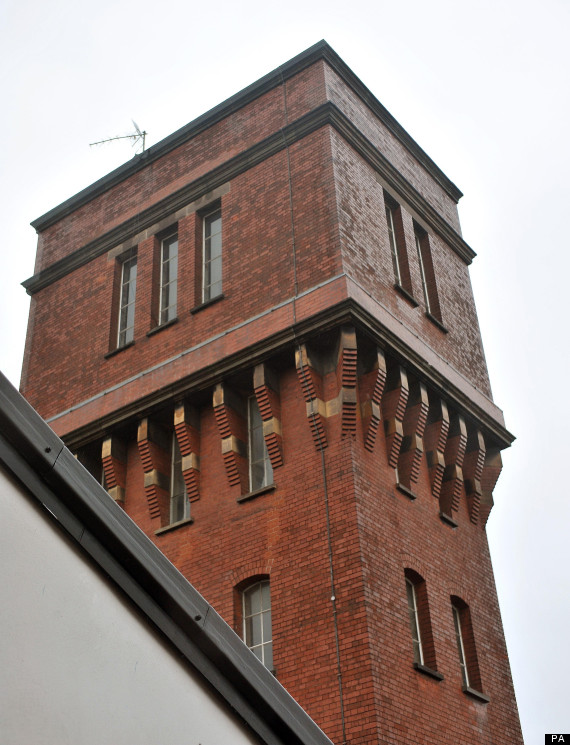 Lexington House in Bow Quarter, where the Army may position a surface to air missile system

"I was able to walk down the stairs and go to the bottom of the tower and start filming and then the military came over, I think I had about 30 seconds," he said.
"I could have picked up one of the bags and opened it. I had enough of a window where I could have done whatever I wanted."
A spokesperson for the MoD said the equipment contained "dummy missiles" but refused to confirm whether other residents had raised concerns over the military plans.