It was one of the most oversubscribed Olympic events (no prizes for guessing why) so we have a feeling there will be rather a lot of red blooded males out there who will be green with envy when they clap eyes on Mark Wright's latest flame - US volleyball player Chelsea Rashoff. The former TOWIE star has been spotted getting all misty-eyed with the part-time model who also plays for the American national volleyball team.
The pair went for lunch in Hollywood where they held hands across the table, took snaps of themselves and fed each other ice cream. Could Mr Wright look any more smitten?
A source told The Sun: "Everyone could see that there is definitely a spark between them. Chelsea is beautiful and their relationship is sure to blossom." Chelsea Rashoff
It looks like things are finally looking up for Mark - who has been in LA filming his new ITV2 show, Mark Wright's Hollywood Nights - after initially struggling to score with the ladies Stateside. He ended up taking tips from the Hollywood All-Stars football team (random) after claiming he didn't understand American women.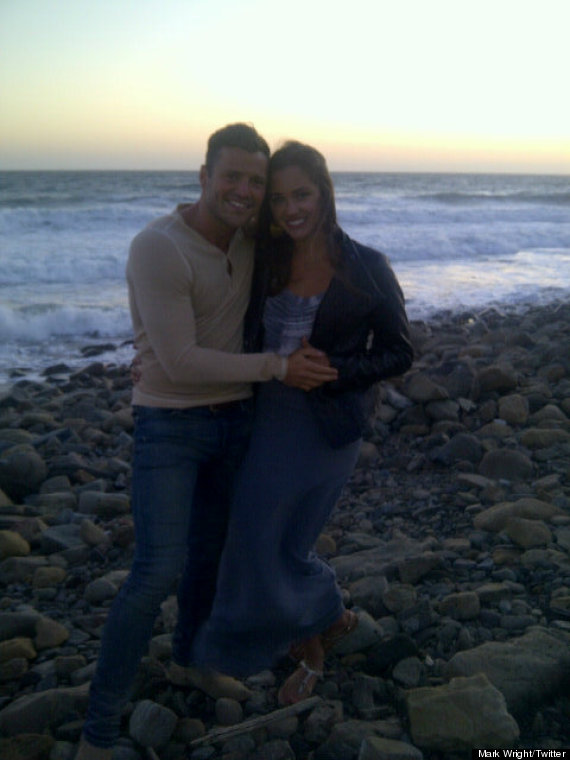 Mark met Chelsea on the second episode of his new show, Mark Wright's Hollywood Nights
One of the players told the Daily Star: ''Mark told us he's struggling with the ladies in LA. He says they're so different to Essex and British girls and he is confused because none of his usual chat-up lines are working.
''He said he can't wait to get back home where he 'understands the women.' In Britain Mark is used to women falling at his feet with little effort on his part. He said he is finding it all very confusing over here.''
Looks like he's finally worked it out. And then some.
> CELEB PICS OF THE DAY

Loading Slideshow
Samantha Mumba attends and event in Los Angeles, California

David Beckham and family on a day out to Disneyland

Beyonce and Jay-Z go out to dinner in Paris, France

Jordan Sparks at CMT Music Awards in Nashville, Tennessee

Hayden Panettiere at CMT Music Awards in Nashville, Tennessee

Drew Barrymore has confirmed she is expecting her first child

Kanye West arrived at Dublin Airport after flying in from Germany

Kim Kardashian signs autographs for fans in Hollywood, California

Katie Price leaving Zuma restaurant London, England

Stephen Fry and Grayson Perry in London, England

Ex inhabitant of the Playboy Mansion, Kendra Wilkinson, promotes her new series <em>Kendra On Top</em> at the top of the Empire State Building, New York

Matthew Perry arrives at a ice hockey match in Los Angeles California

Linda Evangelista and Karl Lagerfeld at Chanel's, The Little Black Jacket event

Madonna arrived in Istanbul last night with a crowded entourage,heavy equipment and lots of security. She is set to perform a concert on Thursday

James Morrison jogging topless in the blazing sun along the riverbank in Cologne, Germany

Beth Ditto arrives at Hyatt Hotel, Germany, after attending a rehearsal for final show of <em>Germany`s Next Top Model </em>
Also on HuffPost: