"We're working on one thing with a kind of hero of ours," hints Jack Savidge, one third of dance-pop trio, the Friendly Fires.
Speaking behind the Red Bull Studio Live stage at Rockness, the drummer suggests there is some exciting news on the way for fans of the band: "We can't say who it is yet. You can't really let these things come out in the open before they are actually finalised because, if they don't work out, then you look like an idiot.
"It's one guy and he's male."
The Friendly Fires, who blur the lines between indie and dance music, put on an energetic upbeat show at RockNess on Sunday night when they performed on the main stage.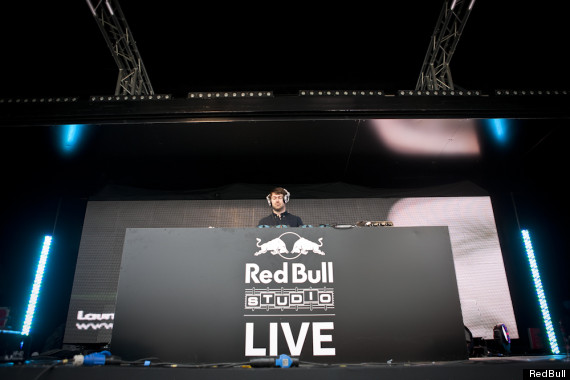 Jack Savidge during a DJ set at the Red Bull Studio Live stage at Rockness
Hailing from St Albans in Hertfordshire, they were nominated for the Mercury Music prize for their debut eponymous album, and last year they released their second album Pala to great reviews.
Their RockNess performance included some notably 'groovy' dance moves from lead singer Ed Macfarlane, who also jumped into the crowd to sing - without missing a breath - before dozens of security people dragged him back over the fence.
Jack explains: "Our shows are always a bit of a voyage of discovery, there's quite a bit of room for improvising stuff a little bit."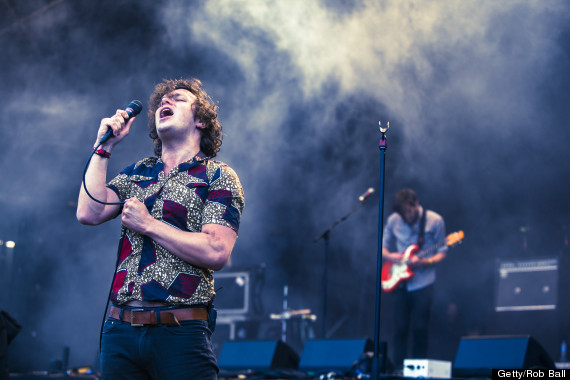 Lead singer Ed Macfarlane on stage at RockNess
Loading Slideshow
RockNess 2012

Mumford and Sons

RockNess 2012

Sarah Hayes

RockNess 2012

Syd Tha Kid

RockNess 2012

The Drums

RockNess 2012

Ed Sheeran

RockNess 2012

Mumford and Sons

RockNess 2012

Tim Minchin

RockNess 2012

RockNess 2012

Annie Mac

RockNess 2012

Biffy Clyro

RockNess 2012

Miguel Mantovan (Mike Keat) of The Cuban Brothers

RockNess 2012

Kyle Falconer performs with The View

RockNess 2012

Biffy Clyro

RockNess 2012

Friendly Fires

RockNess 2012

Friendly Fires Jack Savidge and Olugbenga

RockNess 2012

RockNess 2012

RockNess 2012

Lucy Rose

RockNess 2012