The Paradise singers payed homage to the boyband when they incorporated some lyrics to What Makes You Beautiful into their performance. Harry captured the moment on video, which he posted to his Twitter account, writing: "Good night guys... I leave you with the best video I've ever seen. This was incredible."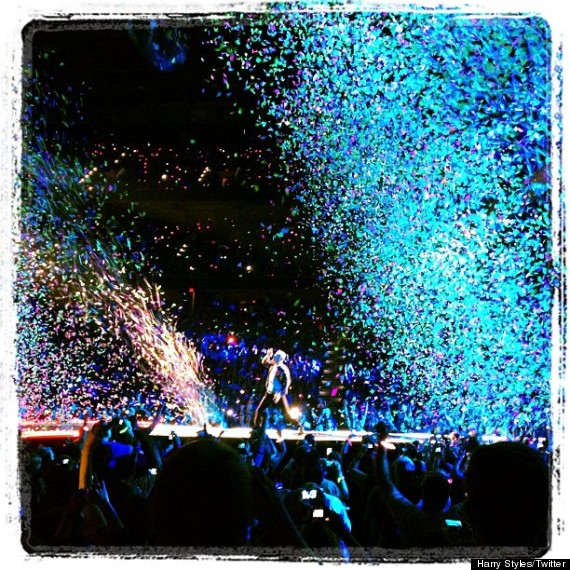 Earlier in the evening he tweeted a picture of Chris Martin on stage and was full of praise for his band.
He wrote: "Icon. @Coldplay were in another class tonight!!"
And if we know anything about Mr Styles, we bet he rather likes Chris' wife too...
> IN PICS: ONE DIRECTION'S ROAD TO WORLD DOMINATION
One Direction's Road To World Domination
SUBSCRIBE AND FOLLOW
Get top stories and blog posts emailed to me each day. Newsletters may offer personalized content or advertisements.
Learn more