When Cristiano Ronaldo isn't running around a football pitch he can usually be found in a pair of metrosexual shorts topping up his tan somewhere exotic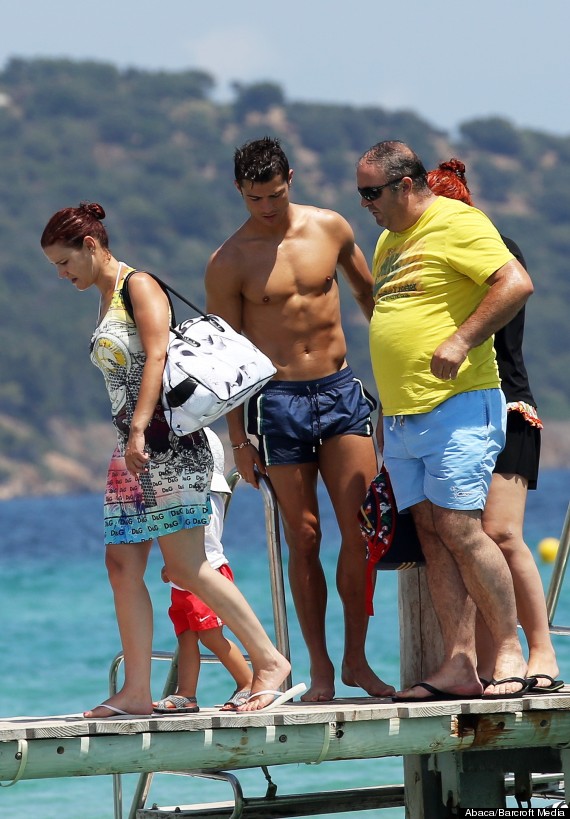 And so now Euro 2012 is over, it's no surprise to see the footballer on holiday, soaking up the sun with his missus Irina Shayk.
The couple - who have been dating since 2010 - are currently in St Tropez where they were spotted chilling out aboard a luxury yacht. Also joining the couple were Cristiano's two year old son, errrm, Cristiano Ronaldo Jr.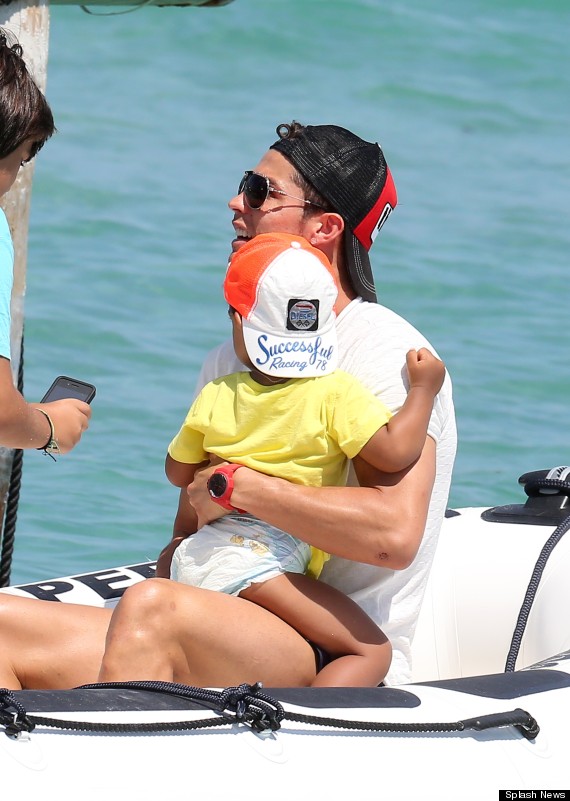 The footballer could be seen holding the youngster in his arms as he chilled out with Irina and a small group of family members.
His Russian model girlfriend showed off her curves in a tangerine bikini, whilst he showed off his toned physique in a pair of blue short shorts.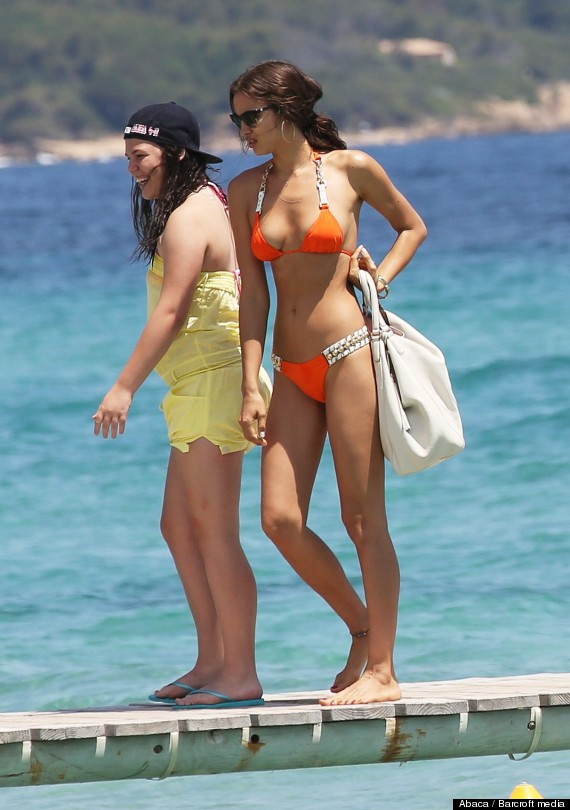 This has made us (a) jealous (b) want to go to the gym and (c) emigrate.