TV presenter and former soccer star Gary Lineker carried the Olympic Torch in his home city today, cheered on by fans wearing his former football club's shirt.
Many Leicester City fans had got up early to catch a glimpse of their hero, who played for the club between 1978 and 1985, carrying the flame as it continues its journey through the country.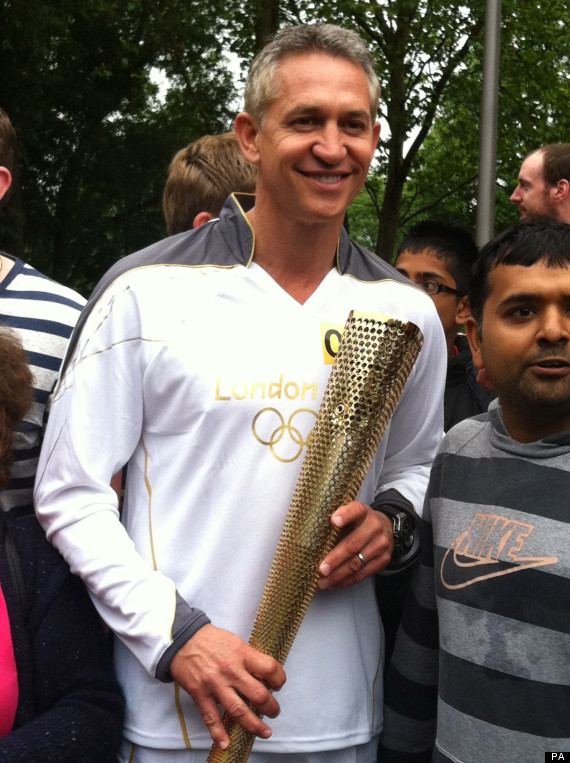 Speaking ahead of carrying the torch down Abbey Park Road in the city on day 46 of the route, the 51-year-old said: "I'm very excited. It's a huge honour to be part of the torch parade and walking round I can manage just about a few hundred yards nowadays so it should be good.
"It's an amazing turnout for so early in the morning."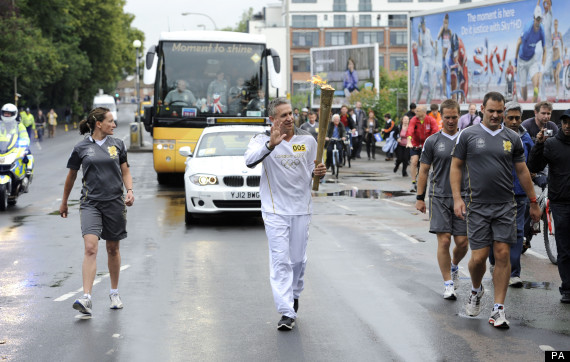 Lineker, who only back from covering the Euro 2012 championship in the Ukraine last night, said: "I've not had much sleep but who cares?
"I'm looking forward to it. I just hope I don't drop it or do anything silly or singe my ears."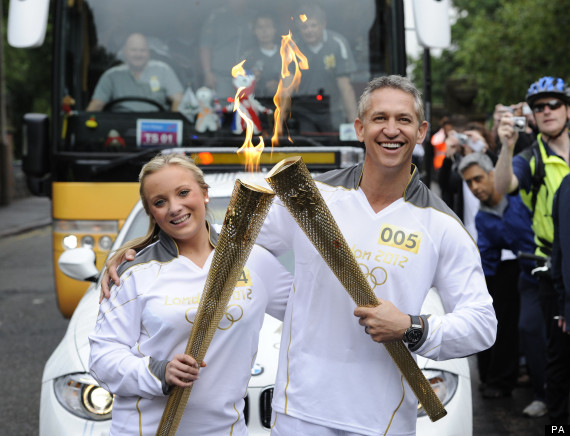 He asked fans to take a picture of him with them on his mobile phone so he could post it on his Twitter page.
After successfully handing the torch to the sixth torchbearer of the day, 30-year-old Matthew Gopsill, also from Leicester, Lineker said: "I didn't drop it. I managed to survive all the way and I'm only marginally out of breath so I'm happy.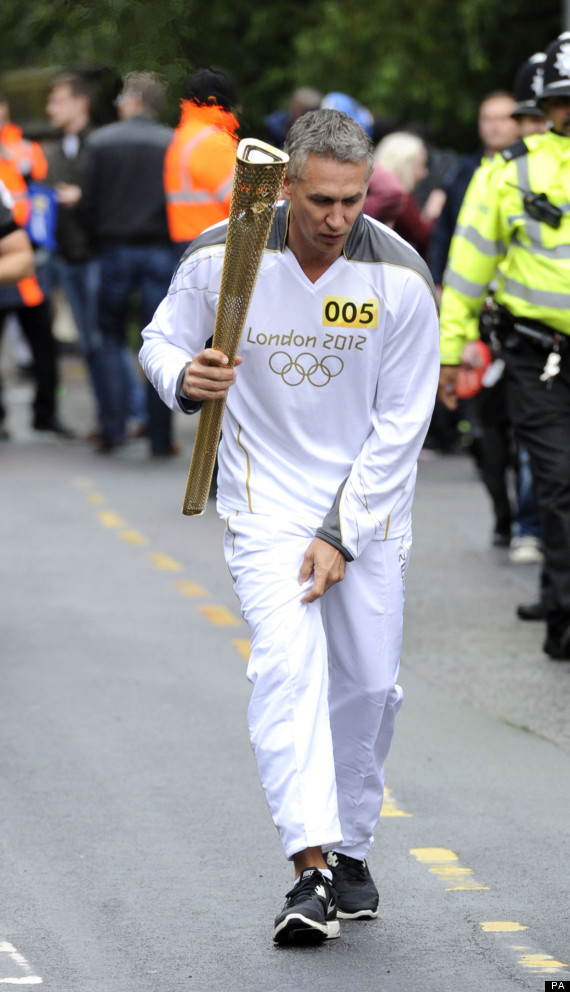 "It was a brilliant experience. It's a great honour and good to be back in Leicester to a nice warm reception."
He said he hoped Mr Gopsill, a disabled student from the city's De Montfort University, enjoyed his few hundred yards as much as he did.