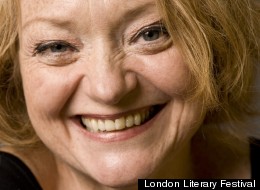 The 6th annual London Literary Festival has just got underway at the Southbank, and to mark its eclectic programme, we've invited five of the writers appearing at the 10 day event to reflect on their host city.
Here Stella Duffy, Maggie Fergusson, Noo Saro-Wiwa, John Banville and Harriet Sergeant pick the book that best encapsulates the capital for them, from modern novels like Ian McEwan's Saturday to classics like The People of the Abyss by Jack London.
The festival its self is set to be a fascinating look at London from a myriad of perspectives, as novelist Ronan Bennett joins MP David Lammy to debate the legacy last summer's riots and Harriet Sergeant discusses her time befriending a gang in Brixton.
More exciting though is the Shake the Dust poetry slam festival that will uncover the future stars of spoken word - headed up by the formidable Saul Williams and the UK's own Kate Tempest.
Which are some of your favourite books about London? Let us know below
Author Picks - Best Books About London
Picked by Noo Saro-Wiwa "My favourite book about the city is Saturday by Ian McEwan. It depicts the London I recognise: Goodge Street, Bloomsbury and the contented, if slightly smug, lives of the Perowne family. "It was a London of the Noughties boom years; a golden age of easy money, frivolity and the unruffled dependability of civilisation. Yet, out of the blue, the Perowne family's bubble was punctured - just as real-life London was knocked by the July 7th bombings and the credit crunch. It's a topical story that reminds us that the post-war good times can never be taken for granted." Looking for Transwonderland: Travels in Nigeria by Noo Saro-Wiwa (Granta) it out now. Noo will be talking at the London Literature Festival on Wednesday 4th July.

Picked by Stella Duffy "I often return to Norman Collins' 1945 novel London Belongs to Me. It's set in South London which so many 'London' writers ignore, it's about working class people not a lucky elite, their friendship, secrets, family. "And if ever I need a reminder of the gloriousness of this absurd, vast, dirty city with arms wide open to all-comers, Collins' preface does that perfectly: 'Londoners - some in love, some in debt, some committing murders, some adultery, some trying to get on in the world, some looking forward to a pension, some getting drunk, some losing their jobs, some dying, some holding up the new baby. This book is about them.'" The Purple Shroud by Stella Duffy is published by Virago on July 5th. Stella will be appearing with Will Self, Iain Sinclair and Oscar Zarate as part of the 'Capital Stories' strand at the London Literature Festival on Tuesday 10 July.

Picked by Harriet Sergeant "'At ten we 'ops the wag [truant]; at thirteen we nicks things; an' at sixteen we bashes the copper.' So a young East Ender described his life to Jack London in 1903. The successful American author had disguised himself in order to live in the East End of London. "The result, The People of the Abyss, is one of my favourite works on the city and inspiration for my latest book, Among the Hoods - My Years with a Teenage Gang. As an advertisement of the time proclaimed, London's work, 'tingles' with 'directness' of dialogue and detail. In his Preface, he promises to be 'convinced by the evidence of my eyes' rather than 'the teachings of those who had not seen' And it shows in the fresh and vivid writing. Over a hundred years on and little has changed. As one of my gang remarked, 'I did not want this life. It just happened.'" Among the Hoods - My Years with a Teenage Gang by Harriet Sergeant (Faber) is out now. Harriet will be discussing the aftermath of the London riots with Ronan Bennett, David Lammy MP and Gillian Slovo at London Literature Festival on Saturday 7 July.

Picked by John Banville "Joyce Cary's masterpiece The Horse's Mouth is about many and profound things - it is surely the finest and most perceptive account of what it is to be a painter - but in its depiction of London, its sites and characters, it is unrivalled in twentieth-century fiction. "I first read it as a teenager, before I had been to London, and I was deeply stirred by the vivid evocation of place and by the poetry of the place names--could there really be an Isle of Dogs? London is said to be Dickens's city, but for me it will always be Gulley Jimson's." Ancient Light by John Banville is published by Viking on 5 July. John will be discussing his novel at the London Literature Festival on Saturday 7 July.

Picked by Maggie Fergusson "I first read this in a battered paperback edition, aged 23, and at a very low ebb. Having lost in one fell swoop a fiancé, a flat and a job in a bank, I was doing a typing course in Charing Cross Road, and thought it the bleakest place on earth. "Helène Hanff's dauntless, wisecracking, spirited letters, and the restrained but palpable tenderness with which Frank Doel replied to them from his antiquarian bookshop, transformed it for me. Forget banking, I thought as I turned the last page, I'll try, with Hanff, to find 'the England of English literature' instead. Michael Morpurgo: War Child to War Horse by Maggie Fergusson (Fourth Estate) is out now. Maggie will be in conversation with Michael Morpurgo at the London Literature Festival on Tuesday 3 July.