This week's entertainment news has been dominated by the release of one of the most highly-anticipated films of the year, The Dark Knight Rises.
After its glamorous 'black carpet' world premiere in New York, the cast of Christopher Nolan's Batman trilogy finale flew to London for the European premiere on Wednesday night.
Christian Bale said an emotional farewell to his character Batman as Anne Hathaway, Tom Hardy, Gary Oldman, Morgan Freeman and even Prince Harry joined him on the red carpet. Tom Hardy, Anne Hathaway and Christian Bale at the London premiere
READ: Our HuffPost review of The Dark Knight Rises - a fitting finale.
However, the week ended in tragedy after a shooting took place during a screening of the film near Denver, Colorado. The French premiere for the film in Paris has now been cancelled out of respect to those who lost their lives. Downton Abbey received three Emmy nominations
The 64th Primetime Emmy Awards nominations were announced on Thursday with British favourite Downton Abbey picking up three nominations, including one for Best Drama Series.
Damian Lewis picked up his first ever Emmy nomination for Homeland and Sherlock was also given a nod.
Meanwhile, in London Madonna performed a raunchy striptease on stage as she returned to the UK.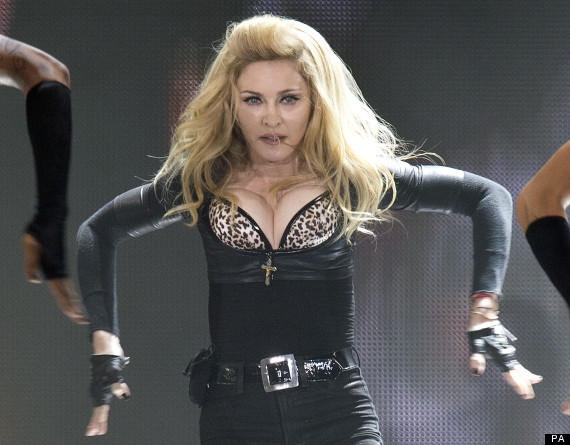 Madonna gave it her all to her fans in London
The 53-year-old chart superstar, who is no stranger to controversy, stripped down to a sheer bra to expose a No Fear tattoo on her back, before pulling down her pinstripe trousers to reveal a black lacy thong under fishnet tights as she sang a stripped-back version of her hit Like A Virgin at London's Hyde Park.
Fans of the original Sugababes rejoiced on Friday as Keisha Buchanan confirmed rumours that the original line-up have reunited, by posting a picture of her with Mutya Buena and Siobhan Donaghy online.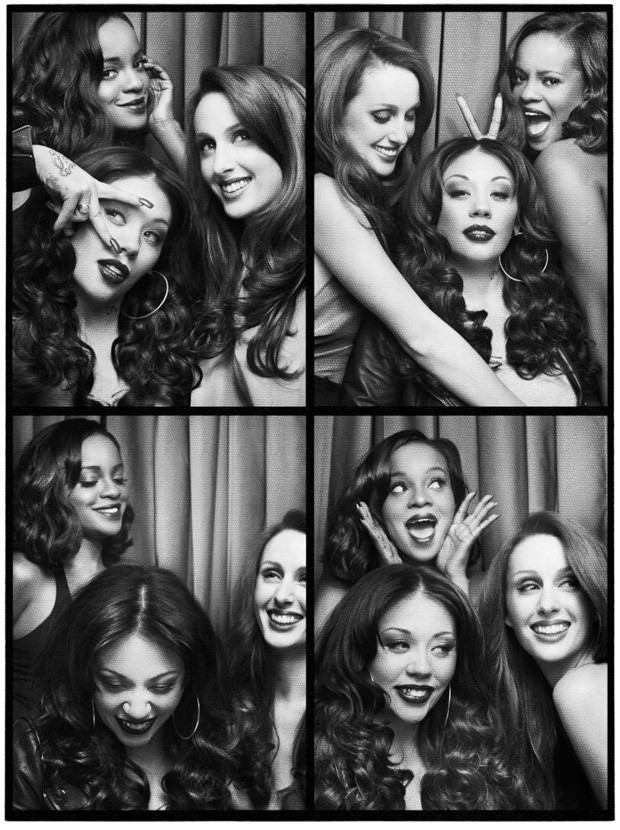 They formed the girl group in 1998 and went on to achieve fame in 2000 with their debut album, but in subsequent years, they each left the band, which now consists of Heidi Range, Amelle Berrabah and Jade Ewen. The original Sugababes' new band name is MKS, a name made up of their initials.
And finally, the music world was saddened by the death of rocker Jon Lord, who founded the band Deep Purple and co-wrote their most famous song, Smoke On The Water.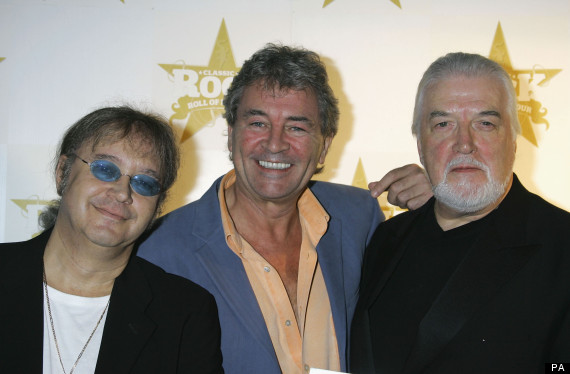 On the right hand side, Jon Lord.
Lord died aged 71, he was diagnosed with a tumour in his pancreas in 2011.
Loading Slideshow
Dark Night Rises

Tom Hardy, Anne Hathaway and Christian Bale

Dark Night Rises

Prince Harry arrives at the premiere of the new Batman film

Dark Night Rises

Dark Night Rises

Morgan Freeman attending 'The Dark Knight Rises' premiere

Dark Night Rises

Anne Hathaway, who plays Catwoman

Dark Night Rises

Singer Pixie Lott

Dark Night Rises

Christian Bale and Sandra Bale

Dark Night Rises

Christian Bale and Sandra Bale

Dark Night Rises

French actress, Marion Cotillard

Dark Night Rises

British model, Jacqui Ainsley and British director, Guy Richie

Dark Night Rises

Anne Hathaway

Dark Night Rises

British actor, Tom Hardy and British actress, Charlotte Riley

Dark Night Rises

Tom Conti, Morgan Freeman, Tom Hardy, Anne Hathaway, Christian Bale, Marion Cotillard, Joseph Gordon-Levitt and Cillian Murphy arrive at the premiere of the new Batman film

Dark Night Rises

Dark Night Rises

Dark Night Rises