George Michael's been away a while, but he's making up for it now.
Hot on the heels of a new song and video, as well as the promise of a new album, he's released some behind-the-scenes footage of the video to White Light.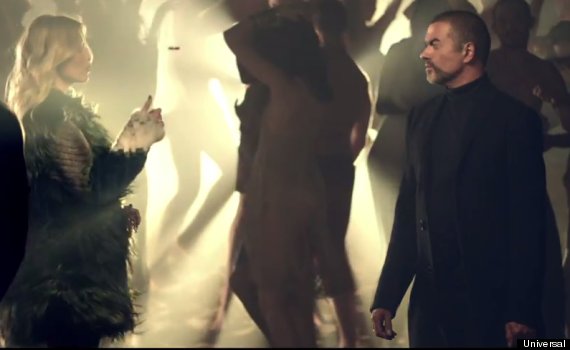 Kate Moss and George Michael in action in White Light
The footage (above) shows the singer in action, dancing and praying, as well as Kate Moss giving it wind-swept, and being instructed on the art of playfully tossing a coin.
The singer has recently opened up about his brush with serious illness that inspired the song, saying he was a lot worse than he let on at the time... read more here.
It also shows the Herculean labours over three days that goes into creating four minutes of pop art - the choreography, the makeup, the constant spraying... and here's the finished effort below: