Meryl Streep has proved that age will not wither her, continuing her hold on the big screen's dramatic female roles - walking off with an Oscar earlier this year for The Iron Lady - as well as broadening her range with a series of more lightweight roles, including singing her heart out in Mamma Mia! to cavorting with Alec Baldwin in It's Complicated.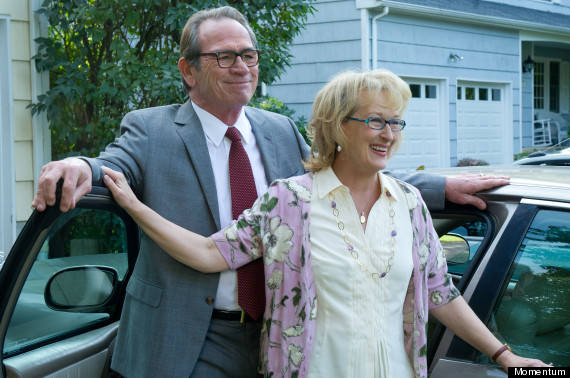 Meryl Streep and Tommy Lee Jones in Hope Springs
Hope Springs sees her somewhere between the two, in a light but moving drama, telling the story of a devoted couple Kay and Arnold (Meryl Streep and Tommy Lee Jones). Here's some blurb:
Decades of marriage have left Kay wanting to spice things up and reconnect with her husband. When she hears of a renowned couple's specialist (Steve Carell) in the small town of Great Hope Springs, she attempts to persuade her sceptical husband, a steadfast man of routine, to get on a plane for a week of marriage therapy. Just convincing the stubborn Arnold to go on the retreat is hard enough - the real challenge for both of them comes as they shed their bedroom hang-ups and try to re-ignite the spark that caused them to fall for each other in the first place.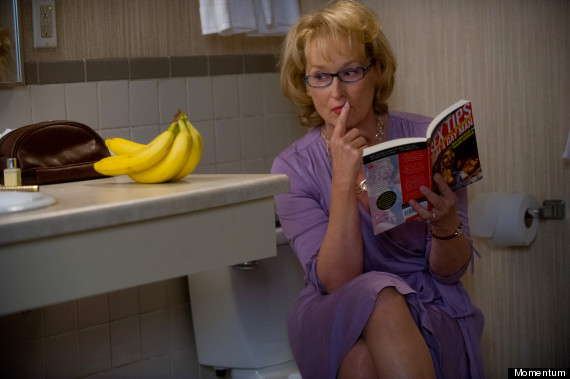 Meryl Streep plays Kay, a woman wondering if there should be more going on
Hope Springs will be in UK cinemas from 14 September, and in the US a month earlier on 10 August.
HuffPost has an exclusive first clip - WATCH BELOW...