It's fair to say that David Beckham is well liked. But now we've got the official figures in *puts hand to ear, pretends to listen into ear piece*, yep, it's official, he's liked by a whopping 20 million of us.
Our David has just reached the milestone on his official Facebook page where more than 20 million fans have hit the 'like' button.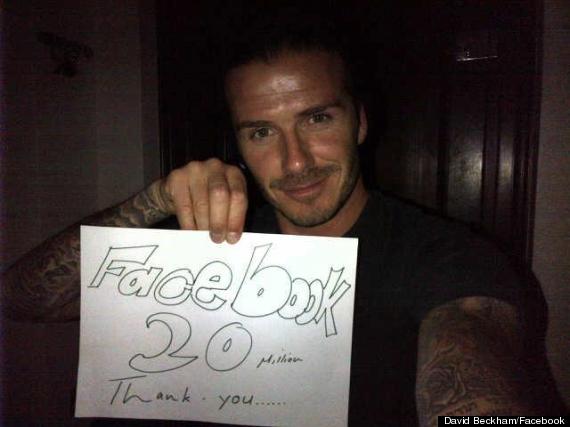 And to celebrate, Becks wrote a sign of thanks, held it aloft and took a piccie of himself along with the message: "Just seen that we have reached 20 million, incredible...a special thank you to everyone, I have the best support out there."
The latest surge might have something to do with his appearance in the Olympics opening ceremony, looking all dapper and extremely handsome as he drove that speed boat down the Thames.
Love a multi-tasker.
Also on HuffPost: