She's one of the most naturally beautiful women on the small screen, but that doesn't mean Holly Willoughby is opposed to the idea of giving mother nature a helping hand.
Having recently celebrated her 30th birthday, the This Morning host has admitted to Look magazine that she may consider using Botox as she gets older.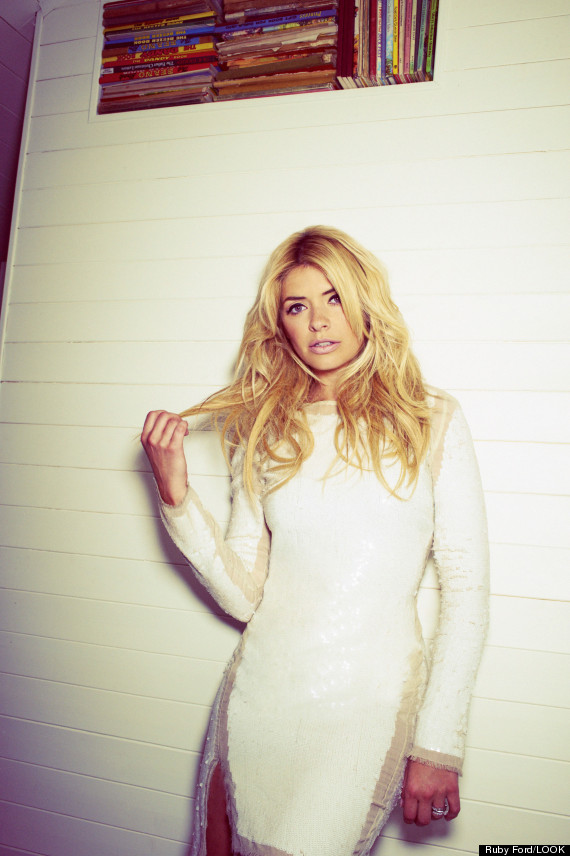 As she posed for a sultry new photoshoot, she said of the wrinkle freezers: "Never say never. One day, I imagine. I'd be lying if I said I wouldn't.
"If you want to go and have a little something done to make yourself feel better, good for you. But there's a limit. These things get addictive," she added.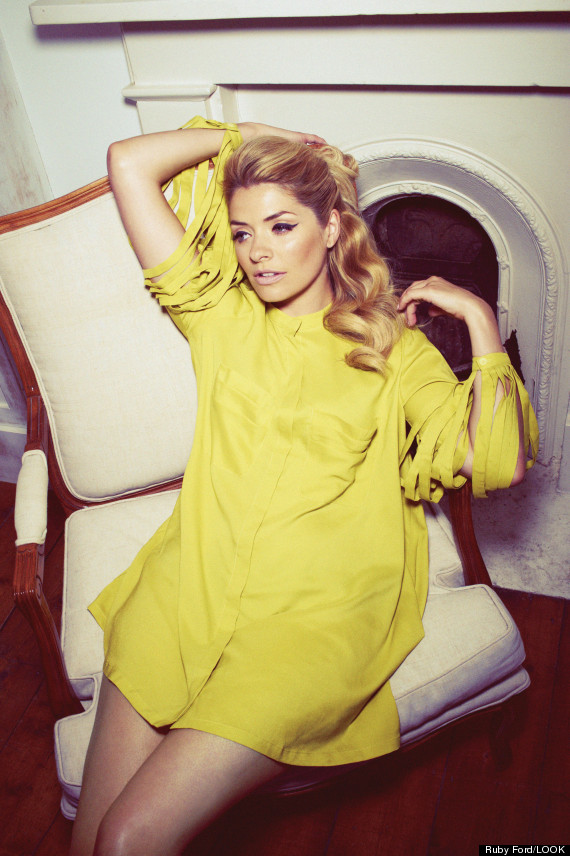 But one thing Holly admitted she would never change is her famous curves.
The presenter also told the magazine of how she thinks celebs send out the wrong message about dieting.
"I meet so many people on This Morning who've lost a child to bulimia or anorexia, and I think celebs talking about what they do or don't eat doesn't help," she said.
"Someone's got to say: 'Let's not talk about this anymore!' So I'm trying to start that campaign on my own."
Talking about her positive body image, she added: " I'm so proud because it produced two children. And I'm proud of my brain because I can interview the Prime Minister one day and talk to someone with two vaginas the next."
Holly Willoughby is the face of Oral-B 3D White and models exclusively in the latest issue of LOOK magazine out now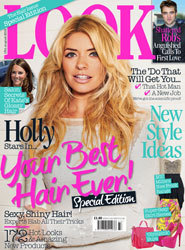 > IN PICS: SURGERY STARS

Loading Slideshow
Surgery Celebs

Pete Burns (Pic: WENN)

Surgery Celebs

Lesley Ash (Pic: WENN)

Surgery Celebs

Jackie Stallone (Pic: WENN)

Surgery Celebs

Dannii Minogue (Pic: WENN)

Surgery Celebs

Janice Dickinson (Pic: WENN)

Surgery Celebs

Jocelyn Wildenstein (Pic: WENN)

Surgery Celebs

Katie Price (Pic: WENN)

Surgery Celebs

Joan Van Ark(Pic: WENN)

Surgery Celebs

Megan Fox (Pic: WENN)

Surgery Celebs

Dontella Versace (Pic: WENN)

Surgery Celebs

Nicole Kidman (Pic: WENN)

Surgery Celebs

Joan Rivers (Pic: WENN)

Surgery Celebs

Caprice (Pic: WENN)

Surgery Celebs

Fergie (Pic: WENN)

Surgery Celebs

Meg Ryan (Pic: WENN)

Surgery Celebs

Barry Manilow(Pic: WENN)

Surgery Celebs

Sarah Harding (Pic: WENN)

Surgery Celebs

Lisa Marie Presley (Pic: WENN)

Surgery Celebs

Heidi Montag (Pic: WENN)

Surgery Celebs

LaToya Jackson (Pic: WENN)

Surgery Celebs

Melanie Griffith (Pic: WENN)

Surgery Celebs

Kylie Minogue (Pic: WENN)

Surgery Celebs

Liza Minelli (Pic: WENN)

Surgery Celebs

Pamela Anderson (Pic: WENN)

Surgery Celebs

Sharon Osbourne (Pic: WENN)

Surgery Celebs

Calista Flockhart (Pic: WENN)

Surgery Celebs

David Guest (Pic: WENN)

Surgery Celebs

Bette Midler (Pic: WENN)

Surgery Celebs

The Olsen Twins (Pic: WENN)

Surgery Celebs

Michael Jackson (Pic: WENN)

Surgery Celebs

Lindsay Lohan (Pic: WENN)

Surgery Celebs

Chloe Sims (Pic: WENN)

Surgery Celebs

Lana Del Ray (Pic: WENN)

Surgery Celebs

Courtney Love (Pic: WENN)

Surgery Celebs

Mickey Rourke (Pic: WENN)

Surgery Celebs

Jodie Marsh (Pic: WENN)

Surgery Celebs

Alicia Douval (Pic: WENN)

Surgery Celebs

Britt Ekland (Pic: WENN)

Surgery Celebs

Glenn Close (Pic: WENN)
Also on HuffPost: