Could you imagine what would happen if the Coen Brothers, with their deceptively black humour and unusual approach to the disposal of human life on film made their way to Scandinavia, the fast-growing crime capital of the celluloid world?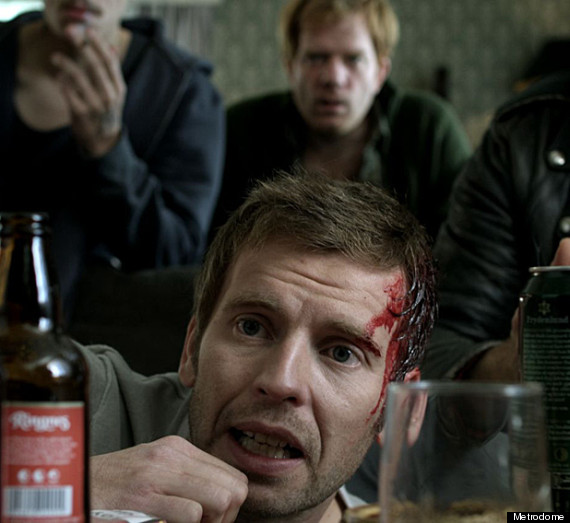 Jackpot - what happens when a bunch of criminals win the lottery, and it has to be shared?
I have a feeling the result would not be a million miles from Jackpot, the latest Nordic Noir offering on the big screen.
It is based on a story from the lucrative pen of Jo Nesbo, the best-selling Norwegian crime writer fast picking up the baton dropped prematurely by Swede Stieg Larsson and running all the way out of the stadium. After the success of Headhunters and The Snowman, Jackpot must have been one of the most hard-fought-for scripts around - how did director Magnus Martens get his hands on it?
"My producer didn't give up," he tells me. "Everyone came knocking, but we didn't go away, and eventually he said yes.
"We filmed in 2010, but eventually aimed for a December 2011 release in Norway, because of the Christmas theme..."
How he says this with a straight face, I'm not sure, because Jackpot is about as far away from A Christmas Carol as it's possible to imagine. Yes, there are some little snow-flaked trees constantly popping in the warehouse where our heroes meet, but it's not long before they're coming out of the machine with a fresh hue of ominous claret.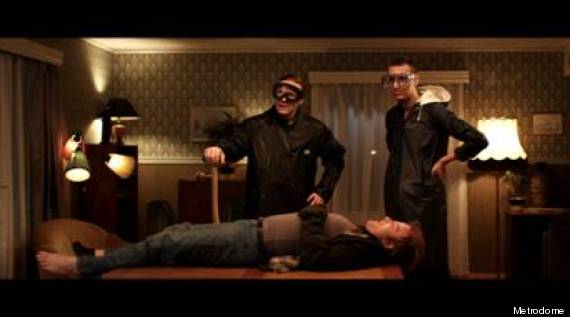 They're don't mean well, but they're inane
Jackpot reminded me in several places of Shallow Grave, with its similar tale of how greed (in this case, a football ticket promising millions) can divide the firmest of friends. Unlike Shallow Grave, however, this unprepossessing bunch doesn't even start out as a group of upstanding citizens. They're all criminals and once the Krone-signs start flashing in their eyes, there's no slowing down.
They're so inane, even with their attempts to bump each other off and lay their hands on the loot, you can't help but love them. Is this what Martens intended?
"The comedy is in their treating this business - of killing each other - as though it's an everyday problem. They're actually taking it very seriously, but they're not the smartest people in the world, so I guess they are doomed to fail.
"But they're not the first people in the world to fall foul of challenges proving bigger than they are.
Martens is the latest beneficiary of this wave of interest in whatever drama, both big screen and small, this region of the world has to offer.
Hot on the heels of Dragon Tattoo, Headhunters and television's The Killing, the director calls the timing of his film "pure luck" but admits it's all got a little easier to get financing these days.
His next gig is a TV series in Norway, based on an Icelandic series and apparently set in a petrol station where "nothing happens, and everything happens".
Sounds perfect.
Jackpot is in UK cinemas today. Watch the trailer below...