Actor Robert Downey Jr. is nursing an ankle injury after a stunt went wrong on the set of Iron Man 3.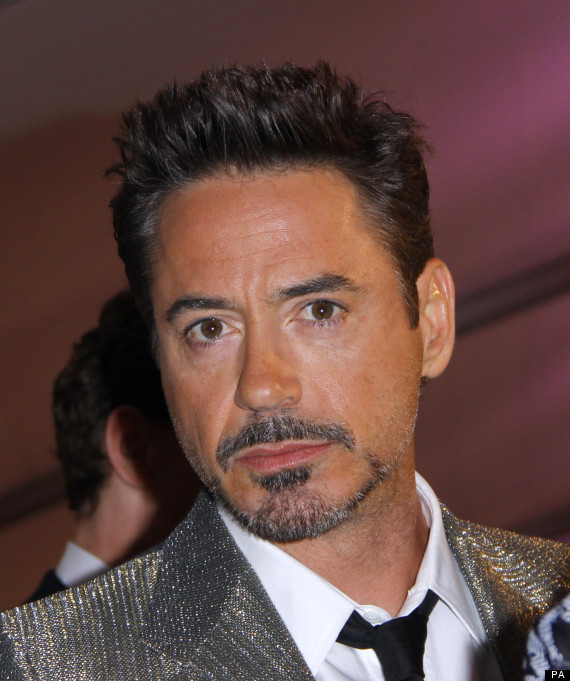 Robert Downey Jr is now resting after a stunt accident injured his ankle

The action man has been filming scenes for the upcoming sequel, but production on the blockbuster has now been delayed to allow him time to recover from an accident.

A statement issued by Marvel Studios on Wednesday reads, "Robert Downey Jr. sustained an ankle injury on the set of Iron Man 3 in Wilmington, North Carolina while performing a stunt. There will be a short delay in the production schedule while he recuperates."

The film, which also stars Gwyneth Paltrow, Don Cheadle and Guy Pearce, is set to hit screens next May.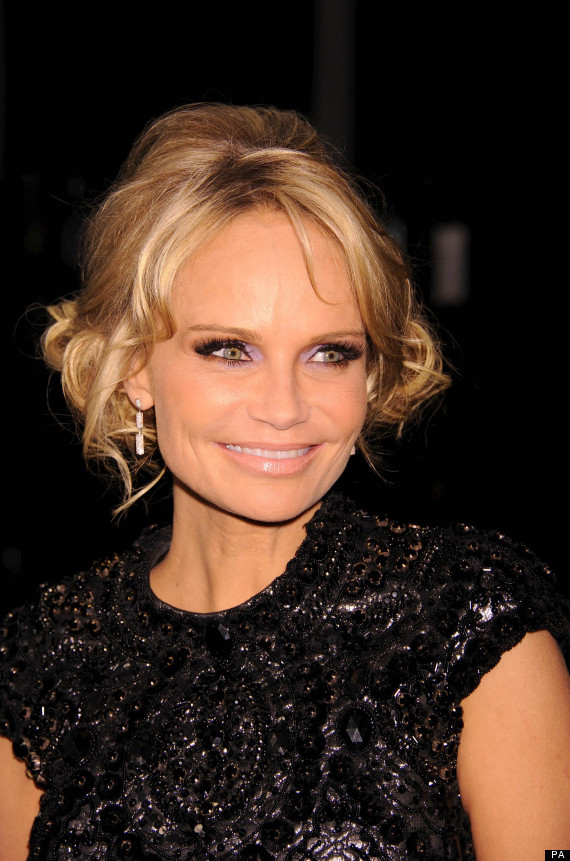 Kristin Chenoweth is also recovering from an on-set accident, during the filming of The Good Wife
Downey Jr is not the only star to be suffering after a set injury.
Actress Kristin Chenoweth recently announced her withdrawal from the cast of The Good Wife, after she sustained a reported head injury on the set of the TV series, when some lighting rig fell on her while she was filming in Brooklyn.

Chenoweth, a popular Broadway veteran also seen in The West Wing and Glee, told her fans earlier this week:
"It is with deep regret to inform everyone that due to my injuries, I am unable to return to The Good Wife at this time. I'm getting better slowly, and thank you everyone for your concern."
Her final appearance on the show will be the season four premiere, which airs next month, but show bosses haven't ruled out a return in future.
Here's a look at 13 stars who have taken on the dangers of stunt work during filming...

Loading Slideshow
Angelina Jolie

Angelina Jolie has never been afraid to get her hands dirty during filming. In her 2010 film "Salt," Jolie <a href="http://marquee.blogs.cnn.com/2010/07/22/angelina-jolie-does-her-own-stunts-in-salt/" target="_hplink">did not use a stunt double</a>, instead opting to do all the stunts on her own.

Harrison Ford

The now 69-year-old actor reportedly performed his own stunts <a href="http://anythinghollywood.com/2008/05/harrison-ford-did-most-of-his-own-stunt-in-indiana-jones/" target="_hplink">during filming of the "Indiana Jones" serie</a>s.

Jackie Chan

Jackie Chan is probably the most well known for doing his own stunts. The <a href="http://www.cracked.com/funny-595-jackie-chan/" target="_hplink">martial arts master made a career for himself</a> by performing all of his own stunts, especially in his early films. Chan later developed a stunt team that often trains other actors to do their own stunt work.

Josh Hutcherson

Josh Hutcherson did <a href="http://movies.yahoo.com/news/interview-josh-hutcherson-doing-own-stunts-hunger-games-182800026.html" target="_hplink">100 percent of his stunt</a>s during filming of "The Hunger Games."

Jason Statham

Ever since his first low-budget film, Statham has pulled his own stunts. However, <a href="http://www.ontheredcarpet.com/Jason-Statham-talks-about-doing-his-own-stunts-and-The-Expendables-sequel/7914675" target="_hplink">Statham said this rep has dug him quite a hole</a>, since his fans now expect him to push the limit in performing stunt work in all of his films.

Kristen Stewart

Kristen Stewart <a href="http://www.hollywoodlife.com/2012/04/11/kristen-stewart-swath-snow-white-and-the-huntsman/" target="_hplink">recently revealed</a> that she performed most of her own stunts in her upcoming film, "Snow White and the Huntsman." Though the stunts were more minimal in the "Twilight" series, Stewart, along with the rest of the crew, <a href="http://www.nextmovie.com/blog/ashley-greene-breaking-dawn-stunts/" target="_hplink">reportedly pulled their own tricks during the battle scenes</a>.

Daniel Craig

Like others before him, the newest James Bond prefers to do <a href="http://www.telegraph.co.uk/news/celebritynews/3073879/Daniel-Craigs-Casino-Royale-leap-is-James-Bonds-best-stunt.html" target="_hplink">as many of his own stunts as possible for authenticity</a>.

Tom Cruise

Tom Cruise has always insisted on doing his own stunts in his action movies, and there's still no stopping the 49-year-old. Cruise <a href="http://www.eonline.com/redcarpet/2012/premieres/news/tom-cruise-talks-doing-his-own-stunts-does-katie-approve/282011" target="_hplink">most recently performed some dangerous thrills</a> in the fourth installment of the "Mission: Impossible" series.

Cameron Diaz

Cameron Diaz followed co-star Tom Cruise's lead in "Knight and Day," and did most of her own stunts for the film, including stunt driving. When Diaz attended the Golden Globes during film, she said <a href="http://www.dnaindia.com/entertainment/report_cameron-diaz-loves-to-do-her-own-stunts_1420476" target="_hplink">she was covered in cuts and bruises</a>.

Arnold Schwarzenegger

At 64-years-old Arnold Schwarzenegger is still doing his own stunts. On the set of his most recent film "Last Stand," Schwarzenegger refused to let a stuntman step in to do the more dangerous stunts because <a href="http://www.tmz.com/2011/11/27/arnold-schwarzenegger-stuntman-last-stand-movie/#.T4b_CZrLxXc" target="_hplink">he thought it was more believable</a> for him to do the action sequences.

Gina Carano

Gina Carano was not an actress by trade when she was chosen for her breakout role as Mallory Kane in the 2011 film "Haywire." In fact, Carano, was chosen for the role because of her <a href="http://www.foxnews.com/entertainment/2012/01/20/review-haywire-could-turn-mma-star-gina-carano-into-movie-star/" target="_hplink">experience as a mixed martial arts fighter</a>.

Christian Bale

As Batman, Christian Bale <a href="http://jezebel.com/5024879/christian-bale-trades-batman-for-brooklyn-tough-guy" target="_hplink">performed most of his own stunts</a>. Unfortunately, Bale was not allowed to follow suit in "The Fighter," and was instructed by an insurance company to let a stunt double step in.

Chloe Moretz

As 11-year-old superhero Hit Girl in the 2010 film "Kickass," <a href="http://buzzlog.yahoo.com/buzzlog/93585" target="_hplink">Chloe Moretz did almost all of her own stunts</a> -- aside from the wall-climbing scene. To prepare for the role, Moretz trained with Jackie Chan's stunt team.

Viggo Mortensen

Viggo Mortensen is not afraid of doing his own stunts, even if it may earn him some injuries. As Aragorn in "The Lord of The Rings" series, Mortensen <a href="http://dailyfreepress.com/2012/02/29/the-return-of-the-king-viggo-mortensen-comes-to-coolidge-corner/" target="_hplink">proved that he is an excellent swordsman</a> and in "Hidalgo,L Mortensen showed off his equestrian skills.
Related on HuffPost: