They say every snowflake is different from the last, and now we know that to be true, thanks to these astonishingly detailed images.
They are undoubtedly beautiful to look at but now for the science bit: Snow and ice crystals are delivered to the facility after being collected on copper sample plates containing pre-cooled methyl cellulose solution.
Scroll down for a gallery of snowflake close-ups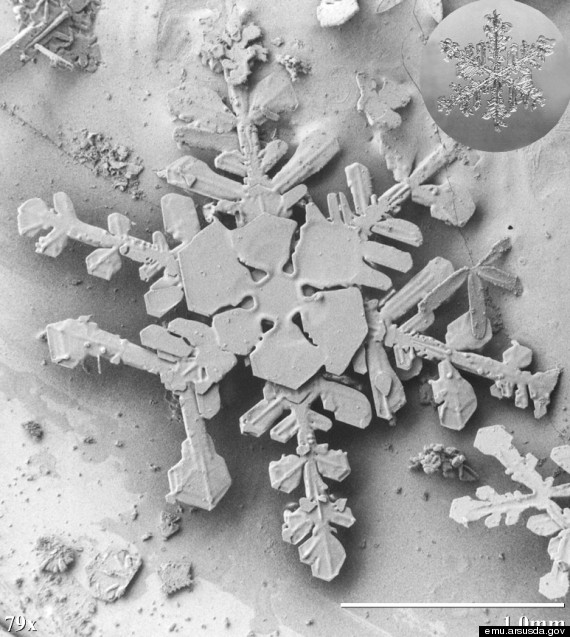 As unique as we are: Up close with a snowflake
The plates are immediately plunged into a reservoir of liquid nitrogen, rapidly cooling them to -196°C, attaching them to the plates.
They are shipped to Maryland where they are held in storage or examined on a pre-cooled (-170°C) stage of a Hitachi S-4100 field emission Scanning Electron Microscope, where they are photographed.
The study of the snowflakes is conducted to determine the water content of the winter snow pack.
It's all worthy stuff...but also, don't they make you feel all Christmassy?
Snowflakes Under The Microscope
SUBSCRIBE TO & FOLLOW UK DAILY BRIEF