And the award for most romantic wedding picture goes to...
*imitates drum roll by banging on desk*
Shirley and Warren Andrews, the newlyweds who stood patiently for a 71 second exposure photograph that captured the twinkling stars in all their glory in the background.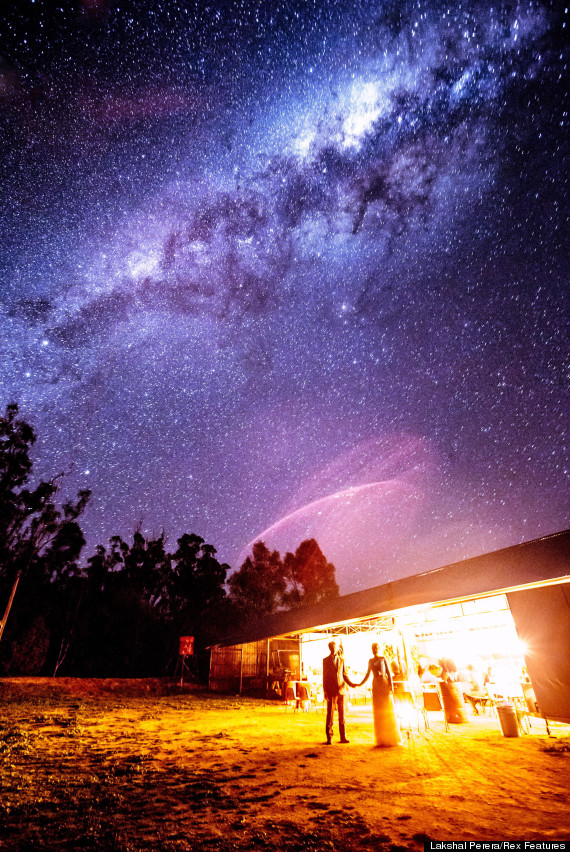 The stars certainly came out to shine for this wedding couple
The cluster of stars in the middle of the image is the Milky Way believe it or not. How's that for a wedding guest list?!
The stunning image was taken by Lakshal Perera, a wedding photographer based in Australia.
HuffPost UK Culture adore this photograph. What do you think?