The last time we saw Tom Bradby in action, he was enjoying the journalistic scoop of the year, chosen by a certain royal couple to be the reporter they spoke to in their only television interview on their engagement.
Pictures went around the world of him happily admiring the ring, asking a blushing W&K when they planned to start a family, and you could be forgiven for thinking Bradby was one of Wills' polo-playing friends who'd got the lucky tap on the shoulder.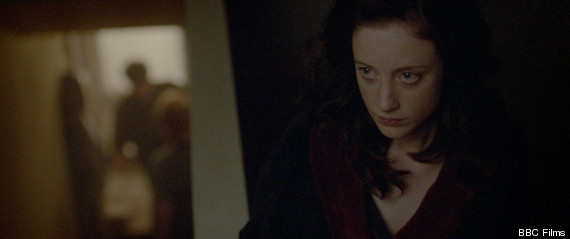 But the camera, in this case, lies and Bradby has, by his own admission, "been leading a double life for some time". Hard-nosed news reporter for ITN by day, he's also been chipping away at novel-writing, and this week sees the film release of his first screenplay, Shadow Dancer.
It's a grainy political thriller, perfect viewing for any fans of Spooks, all the varied Bourne business and John Le Carre's double-dealing plots. Admirers of Clive Owen won't be disappointed by his hard-nosed British intelligence operative, and Andrea Riseborough is as intense and focused as we've ever seen her, as Colette, an Irish Catholic woman who ends up reporting on her criminally-minded family.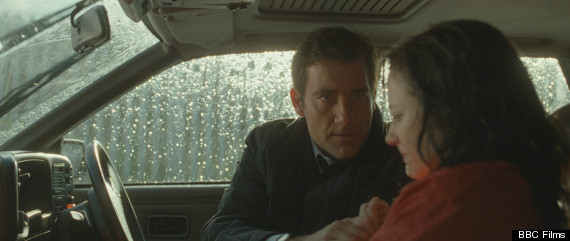 Clive Owen plays the handler Mac, who must care for the well-being of Colette (Andrea Riseborough)
Although Bradby first put pen to paper in 1994, it wasn't until 2009 that producers picked up the option for a screenplay, 15 years in which Northern Ireland has become a very different region. But the essential human story at the centre of the film is unchanged...
Director James Marsh (Man on Wire, Project Nim) explains, " We wanted it to be a timeless tale, rather than set in a period. Although we set it in Ireland, we wanted to make it more universal, and explore the extraordinary choices it threw up for the family.
"I'd spent time with former informers and intelligence agents, talking about what a weird business it was," remembers Bradby. "If you're sufficiently motivated to join the IRA, how on earth do you end up working for the British state?
"And also, if your handler makes a mistake, you are dead. I thought that was an extraordinarily intense relationship, with an enormous amount of potential for strong drama."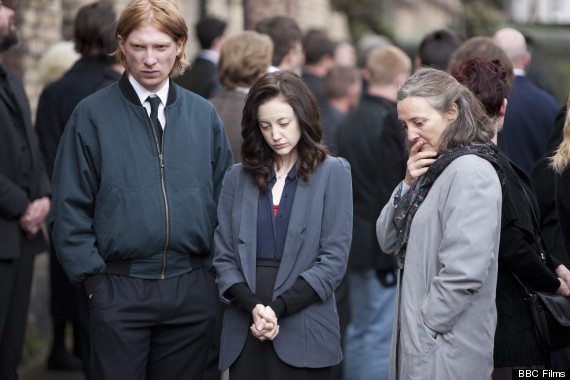 Andrea Riseborough as Colette must choose between her family and her conscience
And so it proved. In the safe hands of Marsh, Shadow Dancer is a lean tale that concentrates on the central dilemma of Mac and the woman he must secure information from, but also protect.
Of this extraordinary Irish era, which has seen HM The Queen shaking hands with Martin McGuinness, something inconceivable when Bradby first wrote his novel, Marsh reflects, "Something about the peace process has made it easier to go back and examine the troubles behind the story-telling.
"Up until now, every film would either have to take a position, or be perceived to have one, and this film doesn't have a position, it's about human beings involved."
Shadow Dancer is in UK cinemas today. Pictures and a special featurette going behind the scenes below...

Loading Slideshow