It seems even when he's not diving into a swimming pool, there's no keeping Tom Daley out of the water.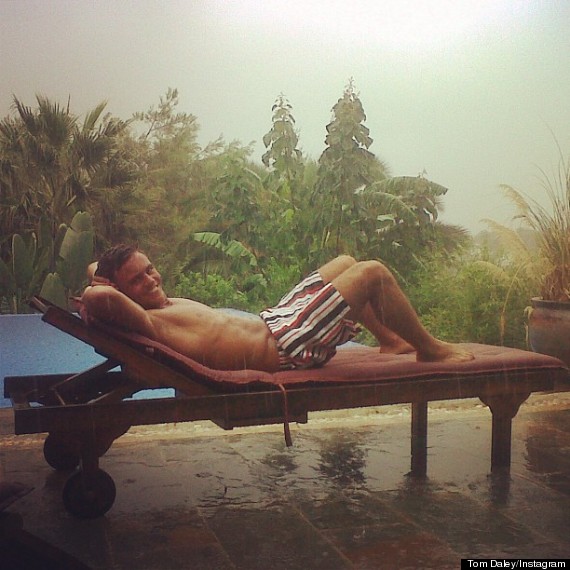 The Olympic bronze diving medalist wasn't about to let a downpour ruin his holiday in Spain and indulged in a spot of 'rain bathing' after the heaven's opened.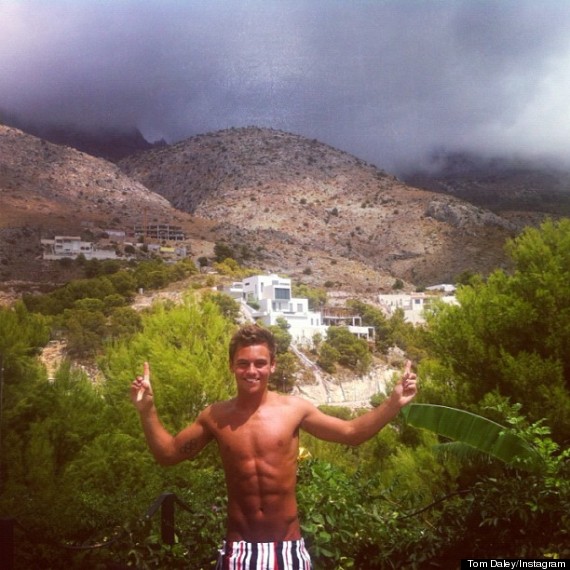 The 18-year-old posted the snap on Twitter along with another of him flashing his abs just before the storm began.
Tom isn't the only British Olympian taking a well-deserved sunshine break - gymnast Louis Smith is also catching some rays in Spain.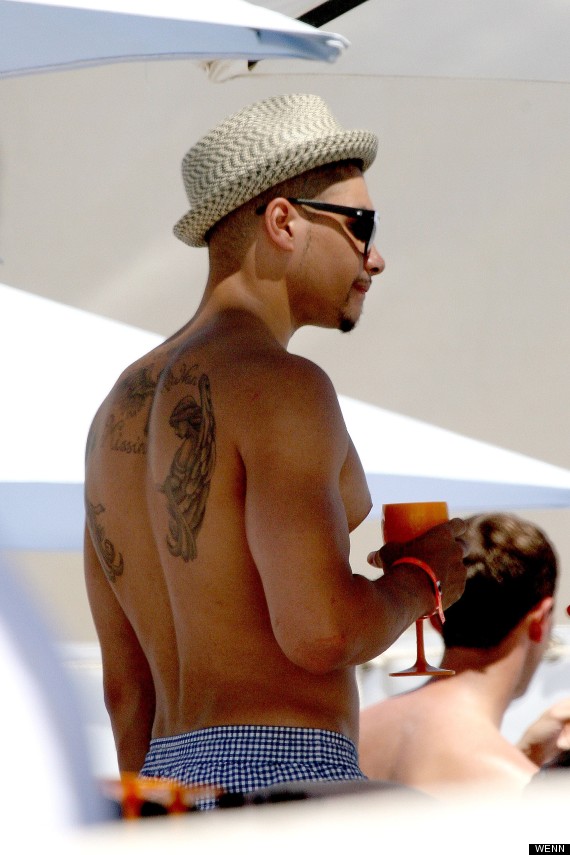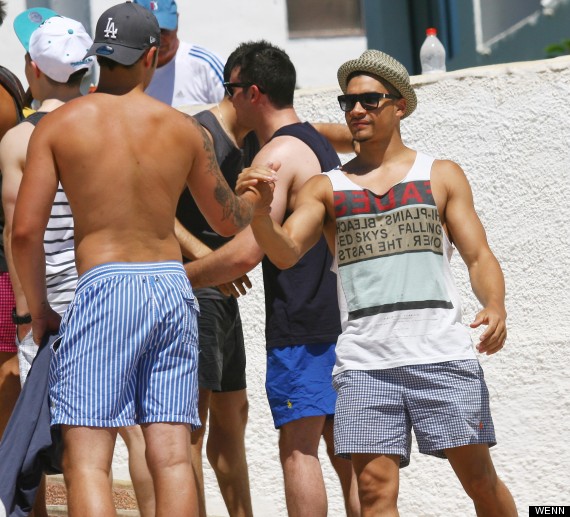 The silver medallist was spotted letting his hair down with friends in Marbella.
Oooh we wonder if any of the TOWIE lot were there...
> ENTER OUR COMPETITION TO WIN A NOKIA LUMIA 610 WINDOWS PHONE
> IN PICS: TOM DALEY PHOTO SPECIAL

Loading Slideshow
Tom Daley goes for gold

Tom Daley goes for gold

Tom Daley goes for gold

Tom Daley goes for gold

Tom Daley goes for gold

Tom Daley goes for gold

Tom Daley goes for gold

Tom Daley goes for gold

Tom Daley goes for gold

Tom Daley goes for gold

Tom Daley goes for gold

Tom Daley goes for gold

Tom Daley goes for gold

Tom Daley goes for gold

Tom Daley goes for gold

Tom Daley goes for gold

Tom Daley goes for gold

Tom Daley goes for gold

Tom Daley goes for gold

Tom Daley goes for gold

Tom Daley goes for gold

Tom Daley goes for gold

Tom Daley goes for gold

Tom Daley goes for gold

Tom Daley goes for gold

Tom Daley goes for gold

Tom Daley goes for gold

Tom Daley goes for gold

Tom Daley goes for gold

Tom Daley goes for gold
Also on HuffPost: