Amy Winehouse's ex-hubby Blake Fielder-Civil is set to be a father again.
Blake - who was married to the late Rehab singer for two years - is expecting another child with his current girlfriend, Sarah Aspin.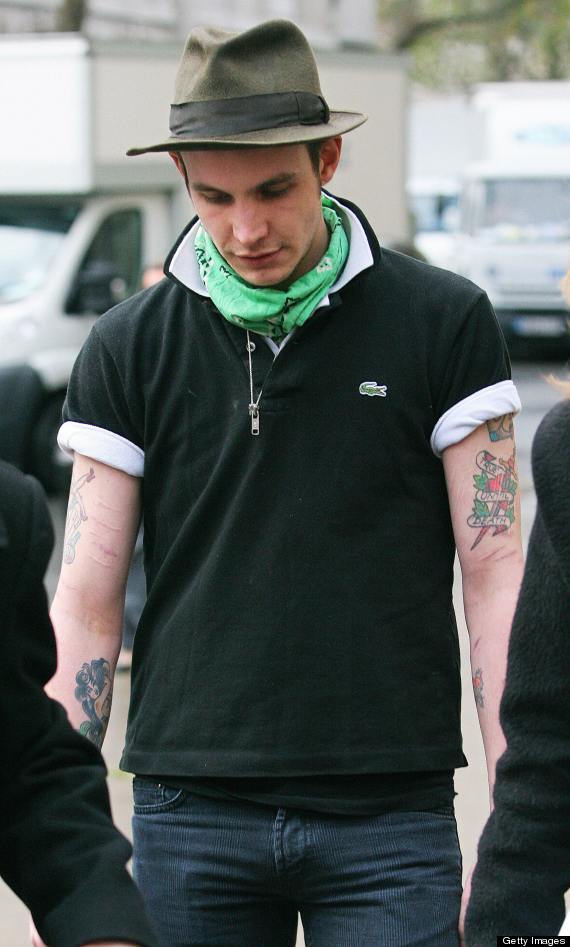 The happy news comes after Blake was left in a coma and on a life support machine after an alleged drug and booze binge earlier this month. He has since come out of his coma and is expected to be released from hospital next week.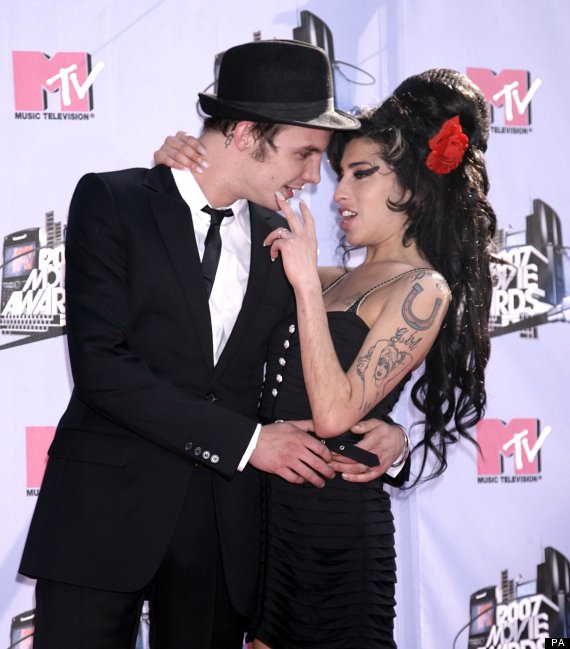 Blake and Amy were married for two years
His girlfriend told Reveal magazine: "I don't agree with abortions, but I couldn't help but think that being on my own with two children, while I was grieving, could be too much to deal with.
"But I thought that I had Blake's life inside me - and there was no way I was going to get rid of it..."
Aspin revealed she told her Blake she was expecting his child shortly after he came out of his coma: "I whispered it in his ear and even though he was really weak, he smiled."
The couple already have a son together, 15-month-old, Jack.
> ENTER OUR COMPETITION TO WIN A NOKIA LUMIA 610 WINDOWS PHONE
> IN PICS: PREGNANT CELEBS

Loading Slideshow
<strong>Who's the mumma? </strong>Peaches Geldof <strong>Who's the daddy? </strong>Thomas Cohen <strong>Baby ETA: </strong>April 2013 <strong>Interesting fact: </strong>Peaches and Thomas are expecting a boy and are planning to name him Phaedra.

<strong>Who's the mumma? </strong>Fearne Cotton <strong>Who's the daddy? </strong>Jesse Wood <strong>Baby ETA: </strong>Late 2012 <strong>Interesting fact: </strong>Fearne had to deny she knew the sex of her baby when she referred to her bump as 'her'.

<strong>Who's the mumma? </strong>Imogen Thomas <strong>Who's the daddy? </strong>Adam Horsley <strong>Baby ETA: </strong>February 2013 <strong>Interesting fact: </strong>Imogen and her boyf had been dating 10 months when the star fell pregnant

<strong>Who's the mummy? </strong>Lily Allen <strong>Who's the daddy?</strong> Sam Cooper <strong>Baby ETA:</strong> December <strong>Interesting fact: </strong> For Lily, a source revealed, "work comes second to Sam, Ethel and now their bump. She's just so excited."

<strong>Who's the mummy?</strong> Sarah Michelle Gellar <strong>Who's the daddy? </strong> Freddie Prinze Jr <strong>Baby ETA:</strong> Autumn <strong>Interesting fact:</strong> The couple met on the set of <em>I Know What You Did Last Summer</em>. How - umm -romantic

<strong>Who's the mummy?</strong> Drew Barrymore <strong>Who's the daddy? </strong> Will Kopleman <strong>Baby ETA:</strong> She confirmed she was pregnant in June, but hasn't shared the due date <strong>Interesting fact: </strong> The couple married on 5 June, when Drew was pregnant. So that means the baby was present - aww

<strong>Who's the mummy?</strong> Melissa Joan Hart <strong>Who's the daddy? </strong> Mark Wilkerson <strong>Baby ETA:</strong> Unknown <strong>Interesting fact: </strong> This is the <em>Sabrina The Teenage Witch</em> star's third baby

<strong>Who's the mummy?</strong> Camila Alves <strong>Who's the daddy? </strong> Matthew McConaughey <strong>Baby ETA:</strong> They haven't given a due date yet, but as soon as we know you'll know <strong>Interesting fact:</strong> They have two children Levi, 3, and Vida, 2

<strong>Who's the mumma? </strong>Anne Hathaway <strong>Who's the daddy? </strong>Adam Shulman <strong>Baby ETA:</strong> Well, it's just rumours at the moment, so we can't be sure <strong>Interesting fact: </strong>Despite playing Catwoman in The Dark Knight Rises, it is highly unlikely that Anne will give birth to a litter